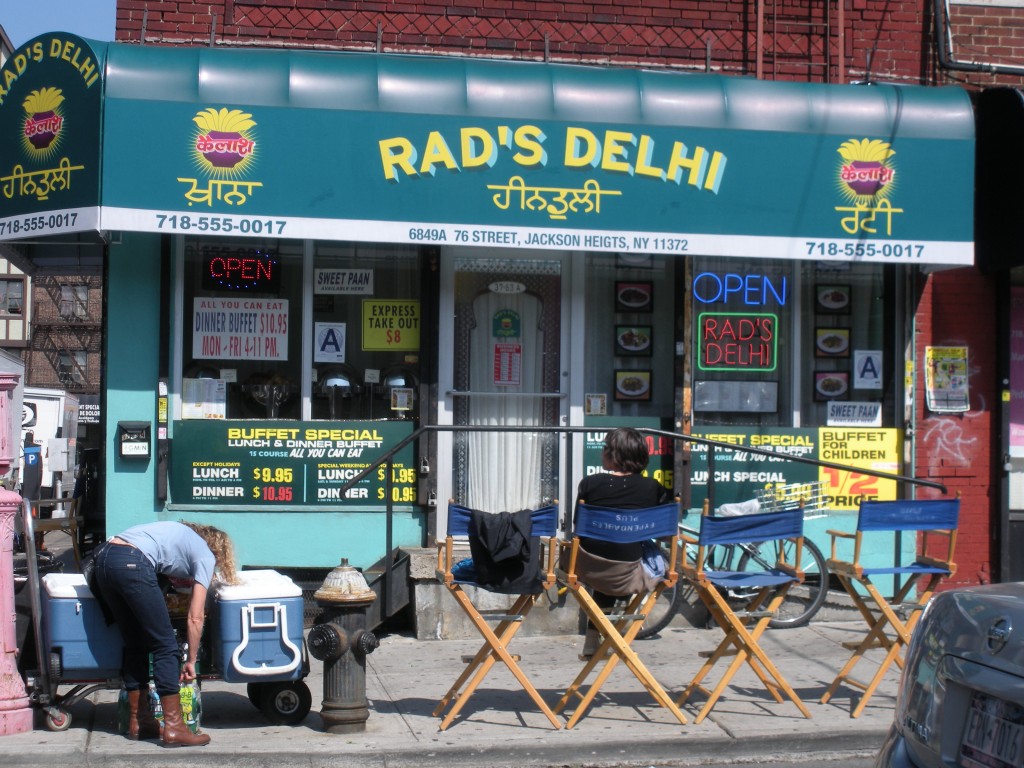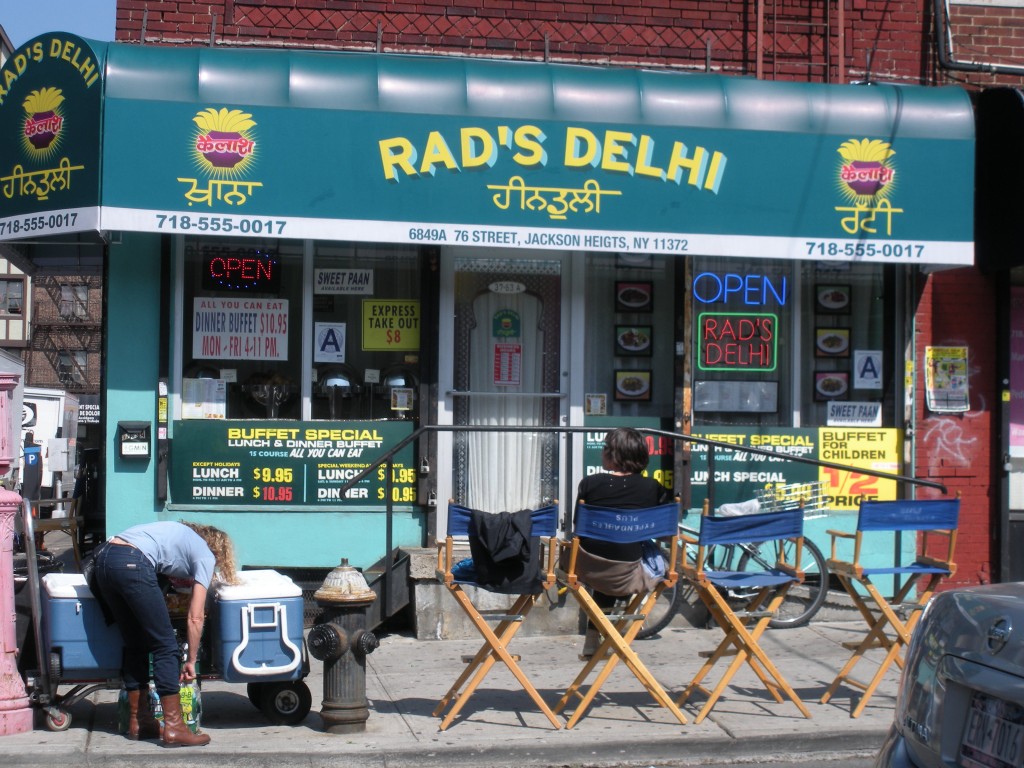 I'm sitting in an apartment in Jackson Heights, Queens. It's a nice apartment, with decidedly un-Ikea furniture and mild-mannered art on the walls. It feels well kept but welcoming, gently used. The room I'm in is a classic New York living/dining-room combo, its zones delineated by, on the one hand, a multicolored wood table and, on the other, a sleek white couch.
The couch looks surprisingly comfortable, but I have no idea if it is; I'm sitting back-to-back with it, on a triangular block of foam. There's a semicircle of these foam stools filling the room's neutral territory and six people sitting with me. As we wait in awkward and anticipatory silence, I notice the sunlight streaming in from the windows. It glosses the shiny floors, which stay that way, I assume, because everyone who enters this apartment has been told to remove her shoes, just like in my home growing up.
I don't know who lives here. According to a map the Guggenheim has given me, this is "Erin's House." Erin is nowhere to be found, but she has generously loaned out her living/dining room for a few weekends in April and May, for a project called Stillspotting. As its name implies, the project is a search for still spots—quiet spaces, moments of respite, refuge from chaos—in New York.