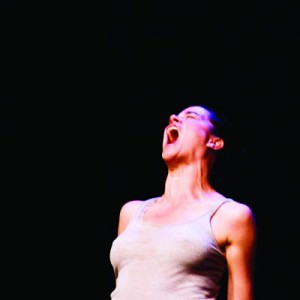 Elena Passarello is a writer with a confident voice. Her first book is centered around that voice: in Let Me Clear My Throat, Passarello draws from her writing and acting background, and the result is a quirky blend of reportage and some personal narrative. In a recent e-mail interview, we discussed everything from the recent presidential campaign to a Stella screaming contest.
How did you choose your theme for your first book? Did you set out from the beginning to write an entire essay collection devoted to the human voice?
I had a few essays on voices before I began working on the essays that appear in this collection. I didn't know that they were on voices at the time, however—I was just writing profiles, critical pieces, lyric stuff that all ended up using voice either as an entrance point or as an organizing principle. The first essay that I wrote for the collection was the one on the Wilhelm Scream. I first drafted it not as an essay on the voice, but as a simple unpacking of this very juicy and mysterious piece of pop culture. A few drafts in, however, I saw that I was, once again, threading ideas about the voice throughout it. The essay became about the fact that a human body had made this sound, and in doing so, that body embossed itself into every movie which used the clip. The essay became an exploration of the purposes a human scream serves—both in pre-civilized human life and contemporary culture. Around the time I finished the essay, I started thinking I could do a whole book about the sounds of the human throat.
Speaking of your essay on the Wilhelm Scream—a sound effect used in hundreds of movies—how did you first hear about it?
I was just Googling around for the correct spelling of Ennio Morricone's name for a now-defunct project. I landed on an IMDb page for a movie Morricone had scored, and in the roll of facts on the film was "Wilhelm Scream at 88:02!" Read More