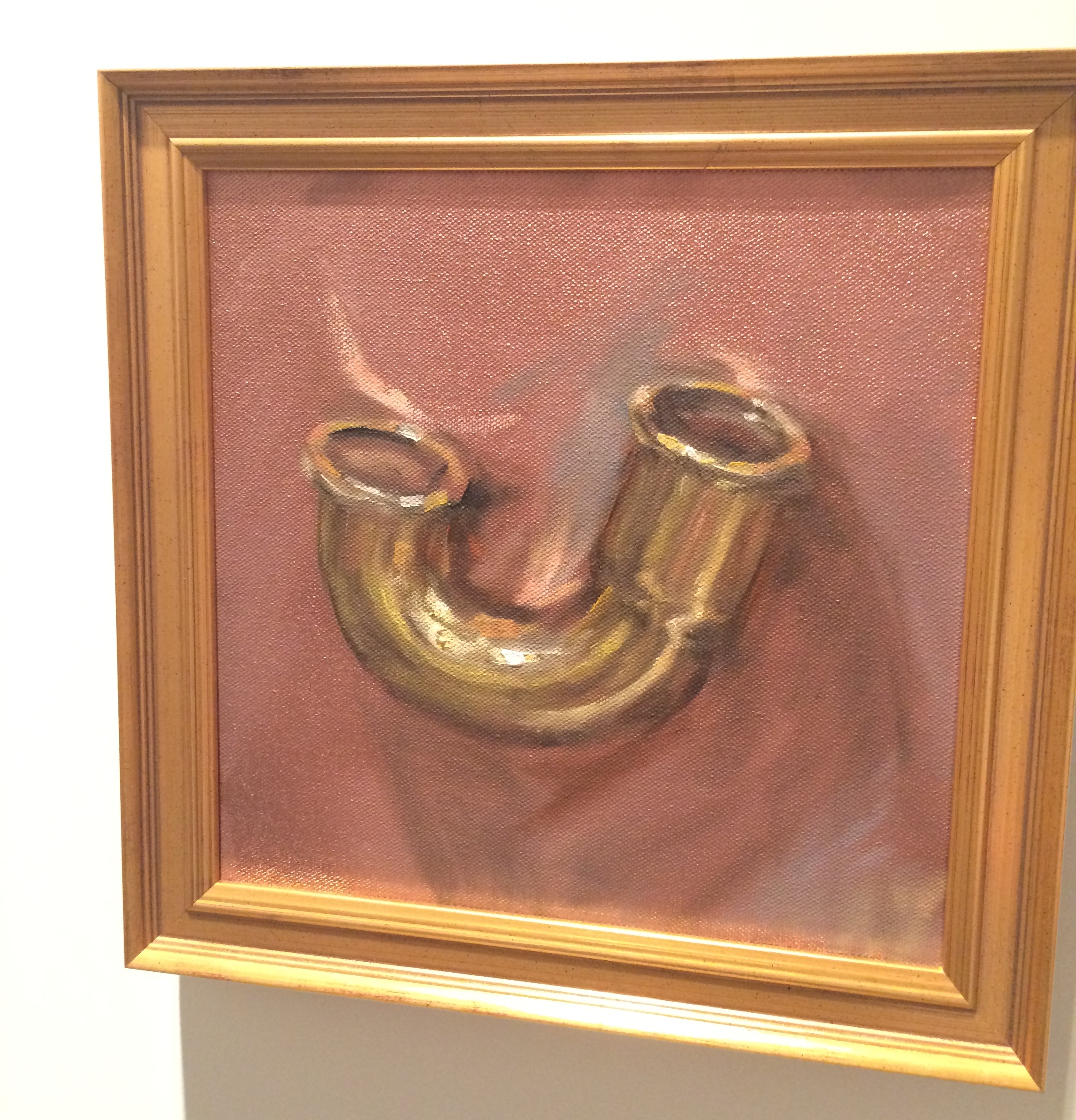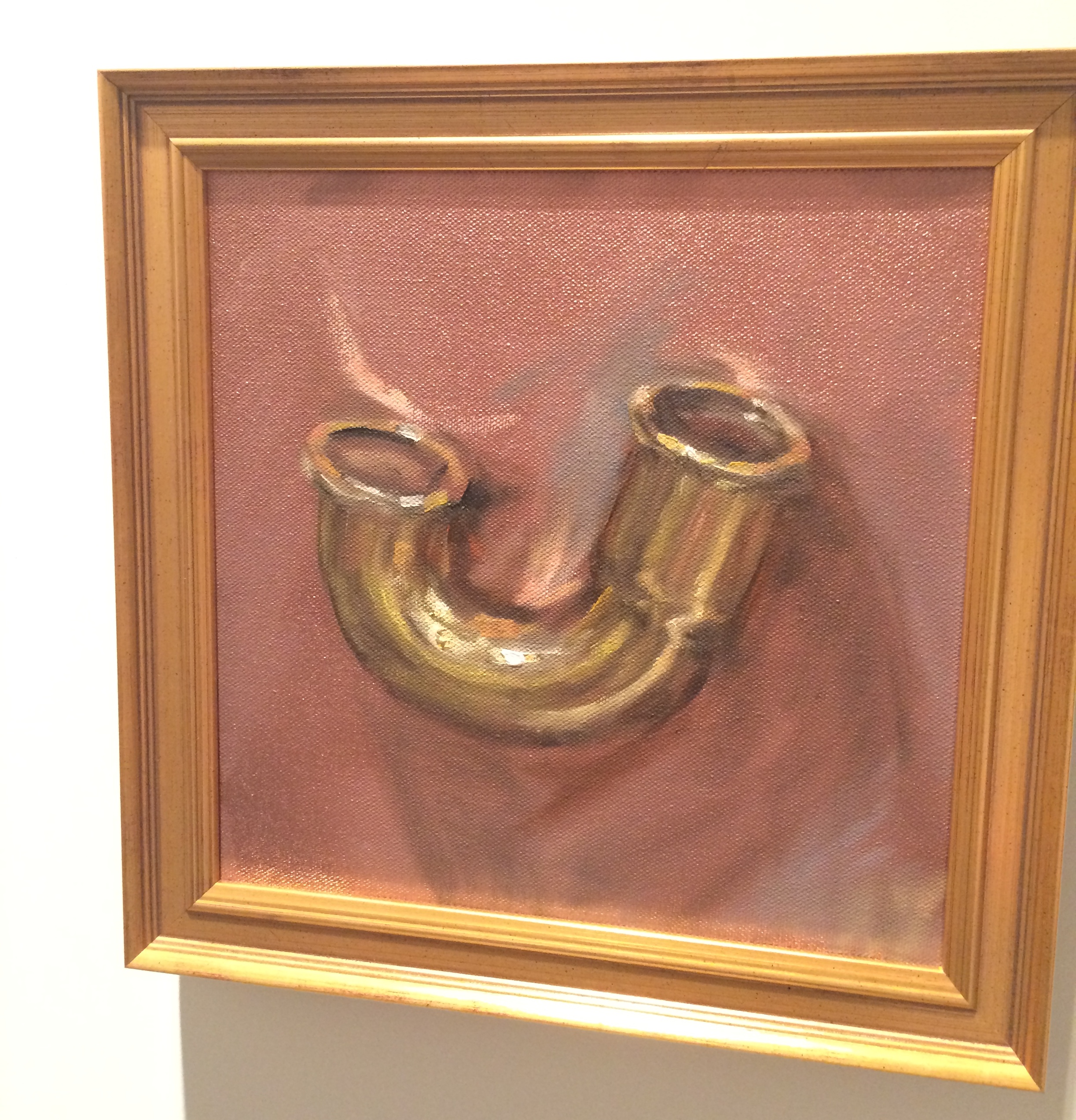 It was 1917 when Marcel Duchamp debuted Fountain, that perennially scandalous urinal, that Dadaist taunt, that porcelain keystone. Since then, befuddled museumgoers worldwide have asked, "How is that art?"; about half a dozen performance artists have made a show of peeing on, in, or around one of the many replicas of Fountain; and, at the Pompidou Center, one guy threw a hammer at it. But now, in 2014, the artist Alexander Melamid has outdone them all: he's reconnected the urinal to plumbing. It flushes anew. And through its pipes, he hopes, will flow more than a century's worth of the art world's built-up shit.
Melamid's new exhibition, "The Art of Plumbing," opened last night at Vohn Gallery. It comprises paintings of assorted plumbing components—sometimes superimposed on canonical works by, say, Picasso or Rothko—with names like Form-N-Fit 1-1/2 Flanged Tailpiece, Large Drain Cleansing Bladder, and The No Clog Drain, Permaflow. At its center, atop a kind of plinth, is a fully functional urinal, its working parts very much visible.
"Modernism in art began in earnest with that urinal, severed from the sewage system. It was a truly revolutionary act," an accompanying statement read. And yet, as the twentieth century wore on, artists descended into meaningless self-referentiality and the pursuit of wealth, thus necessitating another revolution:
Having acquired the skills to wield both pipe and wrench, the artist Alex Melamid will successfully perform an aesthetic coupling that will flush the human as well as the elephant waste from our great museums. Once sent down the drain and into the sewage system, this effluvial excess will affront the senses of public no longer.