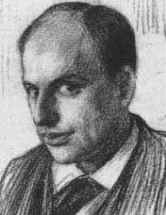 It is 1891. Marcel Schwob, a well-know author, meets a "girl of the streets" in the rain, in a slum of Paris. Her name is Louise, and she is sick with tuberculosis. He takes her home and cares for her. He writes her stories—fairy tales—which she loves. They grow close. Louise shows Marcel the beauty of innocence. Two years later, she dies. He is crippled by his grief. For six months, he doesn't write.
Then, he publishes The Book of Monelle, a groundbreaking work of decadence. An assemblage of fairy tales, nihilist philosophy, and aphorisms tightly woven into a tapestry of deep emotional suffering, it becomes the unofficial bible of the French Symbolist movement. Schwob influences writers and thinkers from Alfred Jarry to André Gide to Stéphane Mallarmé to Jorge Luis Borges and Roberto Bolaño. Translated obscurely into English in 1927, The Book of Monelle all but falls into obscurity shortly thereafter.
Now, thanks to a new translation by Kit Schluter, Monelle is once again available in the States, with a biographical afterword. In addition to his translation work, otherwise focused on Pierre Alferi, Amandine André, and Danielle Collobert, Schluter is a poet and an editor at CLOCK Magazine and O'Clock Press, and will begin his graduate studies at Brown in the fall. We met to talk at a café in New York's West Village.
Why don't you start by telling me how you found Schwob's work and what drew you to it?
I studied in Paris for a little bit in early 2010, and went to work in Tours, a city southwest of Paris, for about a month in the summer. I lived with my friend Sylvain Burgaud, who the translation is dedicated to, and a dear friend Bruno Chartier. Sylvain and I worked in these vineyards outside of town, trimming grapevines for about ten hours a day. Then we'd go to this bar at night called Le Serpant Volant, or the Flying Snake. The bartender, a wonderful person named Omar, when he found out that we were translating each other's poems, offered us the second floor of the bar as a translating space in the evenings. Sylvain and I were translating almost every night, my first experience with the frenzy of translation and its conversations, obsessing over single words.
One weekend, we went out to his house in La Roche Bernard, and we were translating a poem of mine, which is called "Journals." We got to a passage and he asked, Have you ever heard of Marcel Schwob? I said, No, definitely not. And he said, Well, you need to read him, because you write a lot like him. I said, Okay, fine. Show me the book. I was really excited, and a little flattered.
So, he went and got the book. I read one sentence, or two sentences, from "The Words of Monelle." It was, "And Monelle said again, 'I shall speak to you of moments,'" but in French, and something like, "Love the moment. All love that lasts is hatred." It's a little adolescent, isn't it? But it really spoke to me, so I said, "Sylvain, will you loan me this book? I want to translate it into English." But he wouldn't lend me the book because he'd lent it out so many times before to people who didn't return it. When he asked for it back, they had already lent it to someone else! That's my favorite part of the whole story—that Sylvain couldn't lend me the book because he had lost it so many times by way of lending. Read More