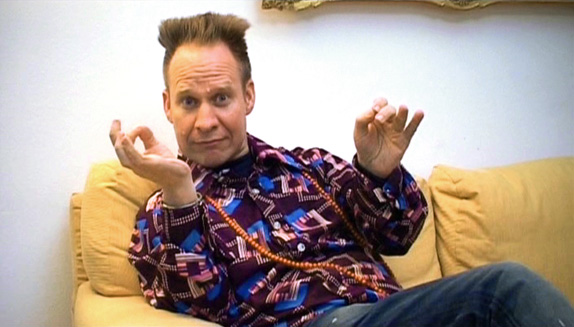 Theater director Peter Sellars has never seen a great work of art that didn't reflect the madness of modern life. Which for years has driven critics around the bend, who have accused Sellars of dragging classic operas and plays through the mud of topical politics. This Friday at the venerable Ojai Music Festival, Sellars will stage The Winds of Destiny, a recent work by renowned composer George Crumb, to evoke the U.S. war in Afghanistan. I recently caught up with Sellars in New York, and again on the phone, when he was in Brussels directing Desdemona, a new theater work by Toni Morrison. His exuberance as a director carries over to his conversations, where his infectious high spirits never flag, even when addressing criticisms of his work.
In the The Winds of Destiny, Crumb recasts Civil War folk songs, "When Johnny Comes Marching Home" and "Battle Hymn of the Republic," in a blistering setting of percussion and female voices. Why did you choose this piece for the Ojai festival?
Because the sense of being at war with one's own country, and the violence of that, is so intense, and has left such a deep scar in the life of our country, that it has not only not healed, it is being reopened in our lifetime. Certain people in America now are trying to rewrite the social contract of this country to exclude a huge segment of the population from prosperity and the pursuit of happiness. We've returned to the same issues of the Civil War, where the future of America is about whether we're going to allow people who are not white to be treated equally. And George Crumb has set the music in a strange, haunted universe of memory, of regret, and those memories contain an enormous amount of violence. That's by definition post-traumatic stress disorder: things being replayed again and again; strange rattling and rustling and sleeplessness. This is music that really cuts deep.