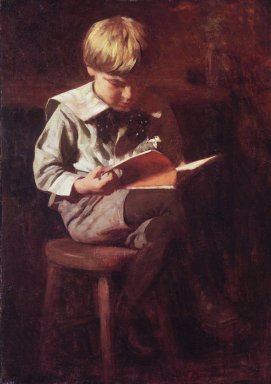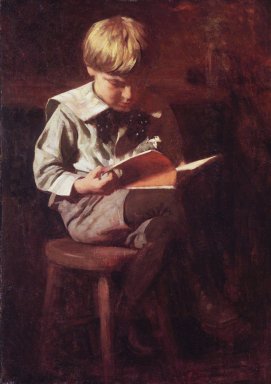 This week we asked our friend Angus Trumble to give us the benefit of his wisdom—and received an embarras de richesses. Thanks to all for your questions and to Angus for his answers; there was none we could bear to cut. By day Angus is the senior curator of paintings and sculpture at the Yale Center for British Art. By night, and sometimes also by day, he blogs on such topics as the euro crisis, the Ladies of Bethany, and his own globe-trotting adventures.
Dear Angus,
Do the best readers make the best lovers? Would you be more likely to break up with someone if they never read, or read all the time?
I am flattered that you feel I have the necessary qualifications to provide an accurate answer to this question. In my experience, the well-read can be excellent lovers, although there are times when a specific literary prompt may inhibit the natural flow, as for example when one's partner genuinely believes himself to be some sort of Vronsky, when in fact he lacks the magnificent build, military bearing, disposable income, or even the remotest capacity to smolder. I can quite confidently say that it is unlikely that I would ever commence a relationship with a person who never read, which removes the need to break up with him. My parents' marriage survived a period in the late fifties, when my mother read the complete works of Sir Walter Scott, evidently led in his direction by a genetically encoded taste for the lowering mist, gloomy crags, and bloodstained crofts and glens of the Highlands of Scotland. On the whole, therefore, I am for readers—although it is also true that I would immediately eject anyone whom I caught in bed with a romantic novel by the late Dame Barbara Cartland.
Have you ever had a story accepted for publication through a slush pile?
As a matter of fact I have, although it was a book review and not a story. My first long article for The Times Literary Supplement was entirely unsolicited and dealt with what struck me at the time as a wholly new and remarkable historical analysis of, of all things, the epidemiology of the Black Death. To my astonishment, in due course this offering propelled me onto the front cover, together with an enormously magnified photograph of a plague-carrying flea. So there is hope.
What should you do if you don't like a book halfway through? How do you know when you should give it up?
For years, far too many years, I fell into the dangerous trap of being determined to finish a book despite having reached the conclusion half way through—or at the very least having become deeply suspicious—that in all probability this would not give me pleasure or profit. Yet essentially I am an optimist, and therefore, I suppose, when faced with undeniable evidence that a novel in which I am immersed is, for example, a bleak and depressing saga of frustrated sexual longing and entirely populated by characters of scarcely conceivable dullness, part of me hopes that twenty pages hence there awaits bright flashes of comic genius that may yet salvage the experience. Optimistic though I continue to be, from the vantage point of comfortable middle age I can now say that this is never true and that certainly the healthiest, most sensible, and efficient strategy is to abandon ship.