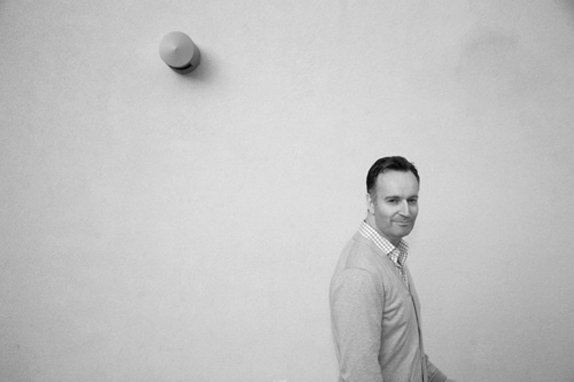 The Life and Opinions of Maf the Dog, and of His Friend Marilyn Monroe is Andrew O'Hagan's fourth novel. It details the star's final years in New York and L.A. as seen through the eyes of her frighteningly learned Maltese terrier, who was born on a Scottish tenant farm. Reporting from the intellectual, artistic, and political epicenters of America in the '60s, Maf is uniquely positioned to chaperone us not only through Monroe's private decline but also through the romance and turmoil of her era. On the phone, O'Hagan is soft-spoken and gallant, his Glasgow lilt similar (one imagines) to Maf's.

You were born in Scotland and spent much of your life in London. What drew you to Marilyn Monroe and this particular scene in America?

I grew up on the West Coast of Scotland. We looked across the sea to Ireland, where my ancestors had come from, and beyond that, to the bigger-seeming civilization that was America. We always felt that we somehow had a strong relationship with the United States. We were very ready to accept American culture. There was, for instance, a great love of movies in my family. And the women all sang songs, not folk songs or Scottish ballads, but the songs of Frank Sinatra and Sarah Vaughan. You might not immediately think of Glasgow as a world propagation center for glamour, but it is, and it was, and I feel the benefit.

I realized a few years ago that I wanted to write about some of the less obvious ghosts of my childhood. I knew Marilyn Monroe had been given a dog by Frank Sinatra, and I started to look for evidence of this dog, feeling that, if I found him, he would prove a very reliable and possibly diverting witness to a culture that had influenced our lives. When I went to New York in 1999, I attended a sale of Marilyn Monroe's personal belongings at Christie's. I was writing a piece at the time for The London Review of Books and intended a second piece for Barbara Epstein at The New York Review of Books, so I went to the auction and waited and waited and then my waiting was rewarded when six little Polaroids of Maf the dog were auctioned for $222,000. As I was watching all the people frantically waving their paddles and trying to get a hold of this seemingly crucial piece of art from the twentieth century—that's how they behaved—I felt I could hear the dog's voice. I went back to my hotel that night thinking, If I can capture this dog, I'll have accessed something special, something that really matters to me—and, hopefully, to my readers.