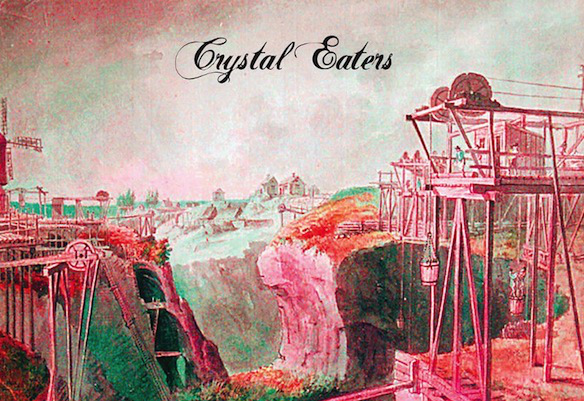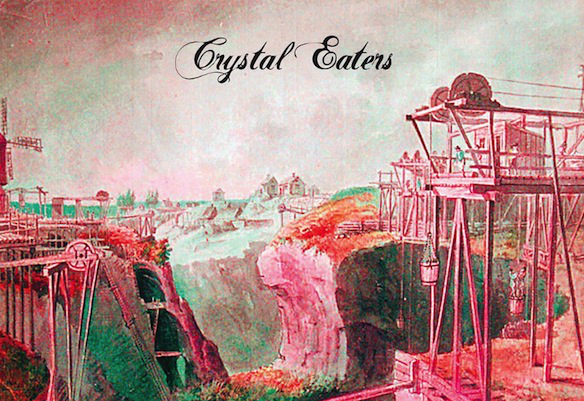 I met Shane Jones in 2009, in Chicago, during the annual AWP conference. Amid the crowded fluorescent labyrinth, I happened upon him manning the Publishing Genius Press table, projecting an aura of calm that seemed delightfully out of step with the usual huckster energy of the book fair. I bought his novel Light Boxes and read it on the plane home, where I was so transported by the world Shane had created that I forgot all about the smells and turbulence of travel by air. I remember tucking the book into my bag and thinking, Whatever this person does next, I'll read it. Shane and I have stayed in touch ever since.
Crystal Eaters is full of the fabulist inventions that often mark Shane's fiction—a ravenous sun and "crystal counts," the idea that we're born with a hundred crystals inside us, a supply that dwindles until, at the end of our lives, it's exhausted—but at the core of the novel is a family's struggle to turn toward one another in the face of unbearable loss. Shane conjures a world that is, in ways large and small, melting down.
Shane and I spoke via e-mail—I was in Andover, Massachusetts, and Shane in Albany, New York—about the new book, fatherhood, death, and therapy.
There are many layers of mythology in Crystal Eaters—surrounding, to name a few, the black crystals, people in the city versus people in the village, the beliefs of Brothers Feast and the Sky Father Gang. "Everyone is eventually fooled into believing in something that doesn't exist," you write.
Religion, spirituality, cults—Brothers Feast and the Sky Father Gang are cults—prayer, crystals, myths, folktales, the universe as a system of life and destruction—I'm attracted to these things, and they are players in the book. The idea of choosing something—a value system—and believing in it is very beautiful, even if it's absurd in the face of death. I'm always surprised when writers say they don't believe in a god or religion but they believe in creating a world on two hundred pages using symbols. We're all worshiping something. The city worships things like hospitals and fast food and phones and constant consumption, and I'd say those things are a dangerous kind of worship. I'm more interested in the dirt dwellers, who believe, here, that they have a number of crystals inside their stomachs. I very desperately want to believe in something, and I think writing is a way to dig at this wall. There doesn't have to be an answer, really. Just the movement. 
As far as being fooled into believing in something that doesn't exist—as a kid, you're constantly being sold one fantasy or another. Santa Claus, Sesame Street, the police are the good guys, parents know what they're doing, doctors will help you with medicine, men protect women, et cetera. These concepts slowly dissolve, or are at least kind of remolded, as you get older. Read More