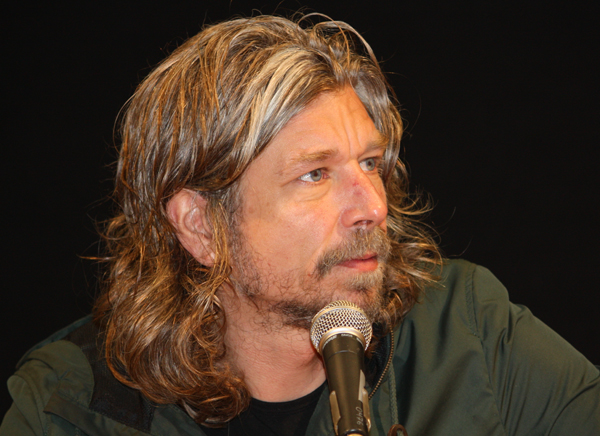 All this week, we are bringing you some of your favorite posts from 2013. Happy holidays!
Of the two people who have written books called My Struggle, Karl Ove Knausgaard is the less notorious. In Scandinavia, where the tradition of memoiristic writing is less prevalent and self-exposing than it is in America, he wrote, for three years, twenty pages a day about himself, his friends, his wife, and his kids. When the first of the six books was published, reporters called everyone he'd ever met. It sold half a million copies.
But unlike most literary controversies, this one's less interesting than the work that provoked it. Knausgaard has written one of those books so aesthetically forceful as to be revolutionary. Before, there was no My Struggle; now there is, and things are different. The digressiveness of Sebald or Proust is transposed into direct, unmetaphorical language, pushing the novel almost to the edge of unreadability, where it turns out to be addictive and hypnotic. A man has written a book in which a man stays at home with his kids, and his home life isn't trivialized or diminished but studied and appreciated, resisted and embraced. An almost Christian feeling of spiritual urgency makes even the slowest pages about squeezing lemon on a lobster into a hymn about trying to be good.
Book One ends with that impossible thing: an original metaphor for death. The last sentence of this interview may do the same for writing. Read More