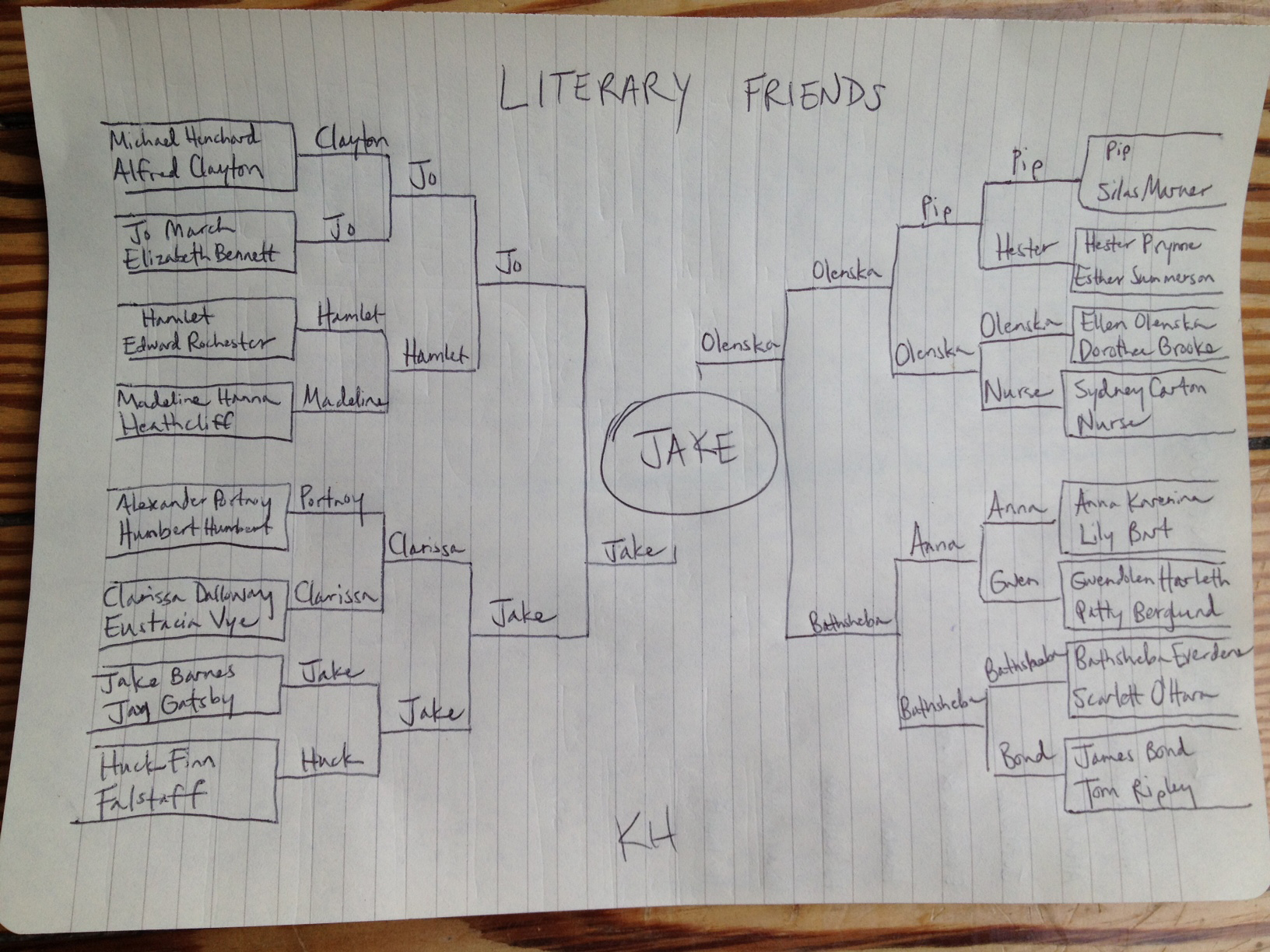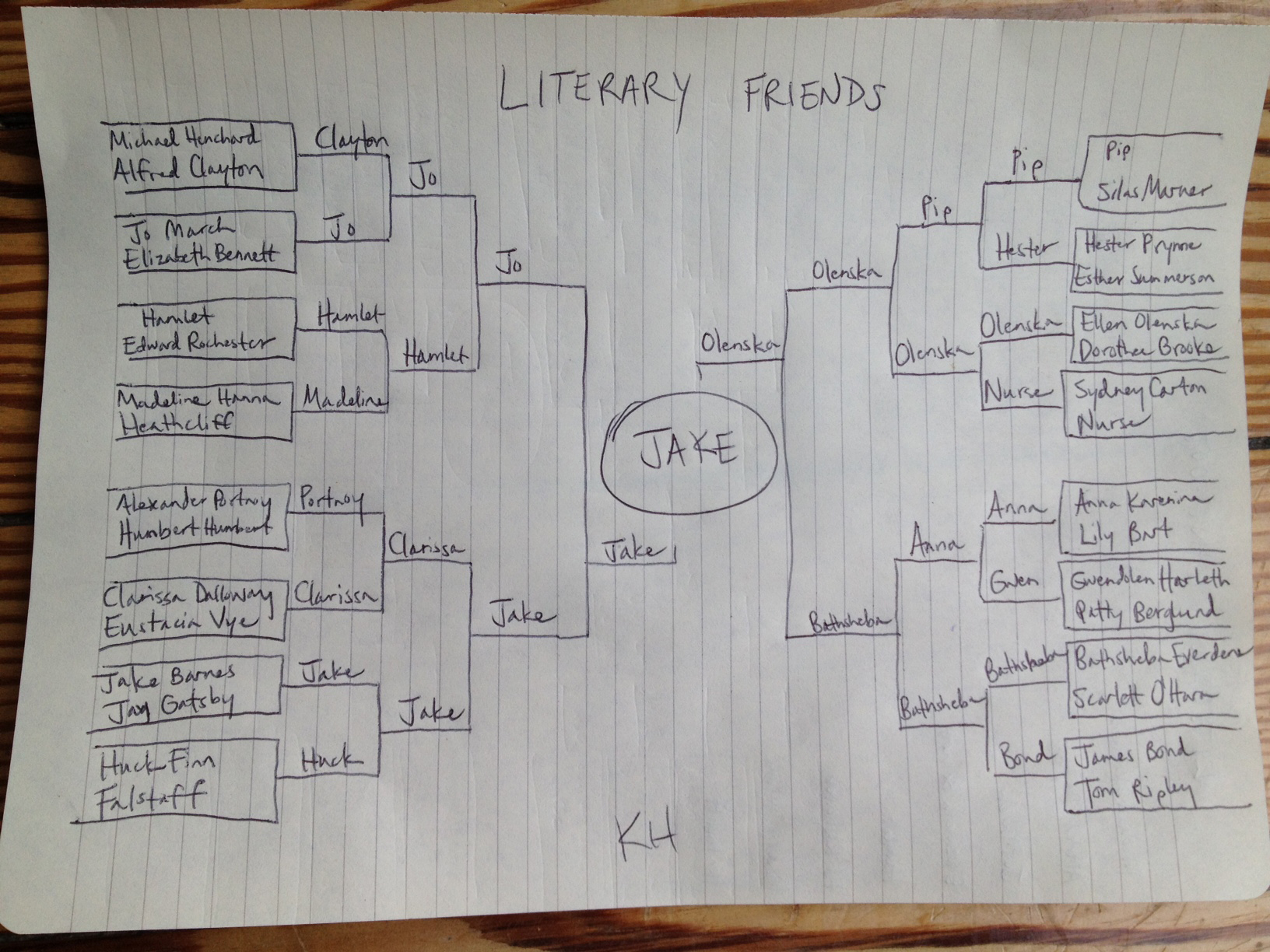 We're tournament people, my husband and I. The way some people climb rocks or brew beer (I don't know: What do other people do?), we draw sloppy 64-berth brackets in coffee-stained spiral-bound notebooks then set to vigorous, regimented discussion, rationally whittling down the field until an undisputed champion emerges. Notable competitions past include Most Intriguing City (Helsinki def. Buenos Aires) and Favorite Animal (Polar Bear def. House Cat). Most times, Matt is the tournament master, the committee of one who conceives and presents the field to me, which I then imperiously adjudicate, usually while reclining on a couch or airplane seat and eating something packed with butterfat. It's a good arrangement, because he is a historian who likes categories and I am a writer who likes making things up.
For tournament people, the next bracket is always a gift. Matt's mom visited last month, and she brought with her a 32-person field of literary characters for each of us to complete. Our champions were to be not the greatest or most iconic or most influential figures, but the characters we'd most like to have as friends.
"Would you want to be friends with Humbert Humbert?" Claire Messud had recently demanded of Publishers Weekly.
She had a point. We took Alexander Portnoy instead. Read More