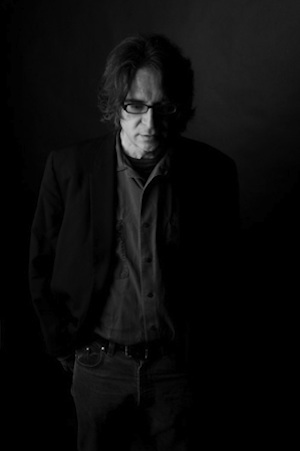 Gary Lutz is a wholly original writer of the short story. The first thing one notices are his startling sentences, like this one from the title story of his new collection, Divorcer: "It was in a dullard four-door with a brat of a rattling dashboard that I sometimes drove to, from, and through these places, then back to my wife and other things she was a baby about." The sentences, and the stories, in collections such as Stories in the Worst Way, Partial List of People to Bleach, and I Looked Alive, are about sad men and women and their glancing and troubled interactions with the world. Men look for love in public bathrooms and find solace in women's clothing; relationships inevitably falter and die, leaving behind regretful and longing ex-lovers. In his best work, Lutz displays an innate understanding of the grim compromises of modern life but heightens and glorifies these with his dizzying language. He refuses to let the dreary world force him to write a dreary sentence. I recently conducted this interview with him via e-mail.
Your new collection, Divorcer, contains a number of stories about the ends and aftermaths of relationships. Did you set out to write a series of thematically linked stories?
I had no expectation that these stories, written piecemeal, might one day mingle with one another in a book. It was Derek White, the extraordinary founder and editor of Calamari Press, who convinced me that the stories added up to something. The stories were written during stretches of four summers and the better half of an autumn. The longer pieces took months and months to finish, but one of the shorter entries, "Fathering," was written in just one week—I'd challenged myself to come up with something quick.
How do you feel this collection differs from your previous ones? To me, the stories seem a bit more narrative driven and perhaps more "accessible" than some of your previous work.
I guess it's more accessible, or at least a little less willfully disingratiating than my other books, which had more than a touch of solipsism. Even in the lengthier of these new stories, despite their elliptical and fragmentary nature, there is something at least approximating an ongoingness of a sort, if not exactly a plot.
To what degree does your personal experience influence your stories?
To no degree at all, practically. I suffer from E.D.—Experience Deficit. Not much has ever happened to me, and I have never had much luck in making anything happen myself. Anyway, my personal life seems off limits, even to me at the center of it. Somebody should sell pocket-size lifetime diaries with just a quarter-page for each entire year—I could surely get my money's worth out of one of those. Read More