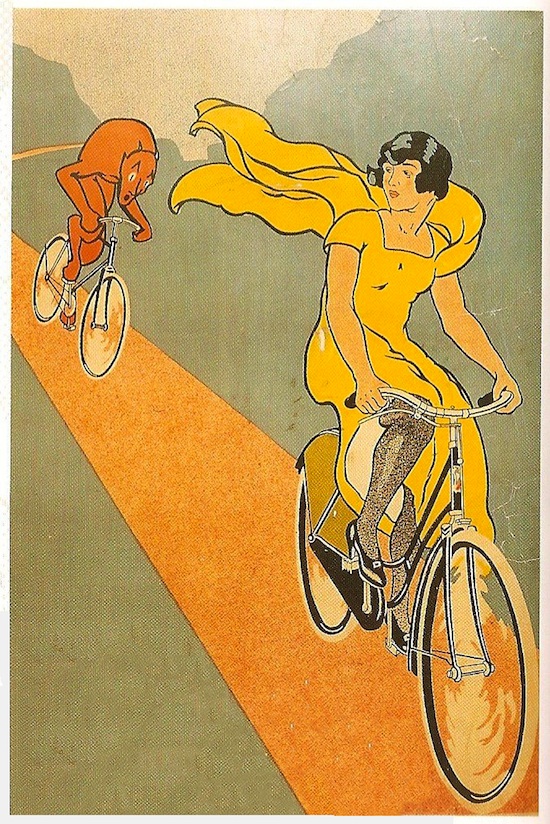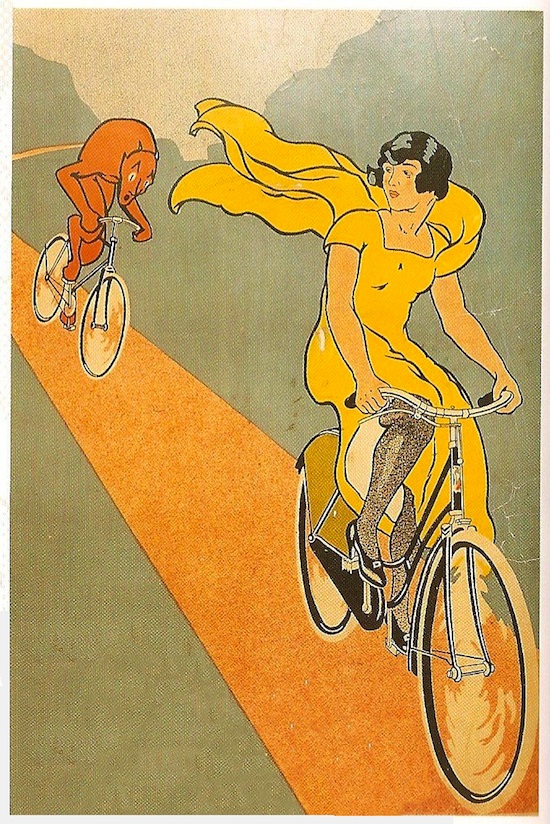 Our inbox runneth over! We asked you to describe the facing image in three hundred words—in the style of Ernest Hemingway, P. G. Wodehouse, Joan Didion, Elizabeth Bishop, or Ray Bradbury—and some two hundred of you did just that. We had hoped to announce a winner yesterday, but it took us this long just to read through all the manly terseness, Jeevesian whimsy, California deadpan, villanelles ("Write it! Pedal faster"), and Martiana. Plus a surprising number of entries that went their own way and ignored the "in the style of" part of the contest—thereby forfeiting the chance to win a bicycle but showing impressive powers of imagination when it comes to devils and flappers on wheels.
Scroll down to read excerpts from our finalists. And again, many thanks to Velojoy and Hudson Urban Bicycles!
The Drones' First Annual Charity Tour De Blandings and Fancy Dress Ball took a wrong turn when Freddie Widgeon and Billie Mainwaring arrived. Somehow each had misread the invitation and got the idea that the cycling was fancy dress. Billie came as a "Muse of Modern Dance," all chiffon and gauze and trailing scarves. Isadora Duncan on a velocipede. Freddie had on a fearfully complete devil's costume, though how he'd pedal in those hoof-shaped boots got right past me.
—Elliot Nesterman