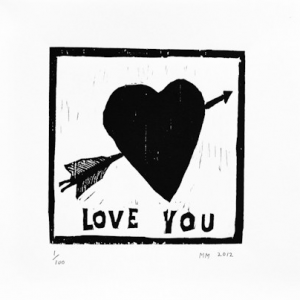 "The sky was darker than the water
—it was the color of mutton-fat jade."
—Elizabeth Bishop, "The End of March"
On more Saturday afternoons than not this month, I've watched swirls of snow blow past the blue door of our bookshop. The parking lots in town have small mountains of mud-encrusted snow piled in their corners, monuments to the length of this winter. At home, the firewood is running low, our freezer is nearly empty of the lamb we split with our neighbors back in the fall, and the local farmer's market offerings have dwindled down to the last rutabagas from the root cellars. This has been a long winter, and everyone who comes into the bookshop looks a bit tired, drawn, impatient for spring and the promises that come with it.
My favorite customer came in three weeks ago with his pregnant wife, her hair and eyes glowing, everything about her bursting with her own impending spring. Her husband is my favorite customer because he is my good luck charm—on the bookshop's first Saturday he walked in and poked around until he found our poetry section. He gaped, not believing our little cache of modern poets. He revealed he was also a poet, had written his graduate thesis on Franz Wright. He'd grown up in town and I thought the presence of a local poet on one of our first days open was an auspicious sign. Read More