What self-truths are bodybuilders hiding under all that muscle?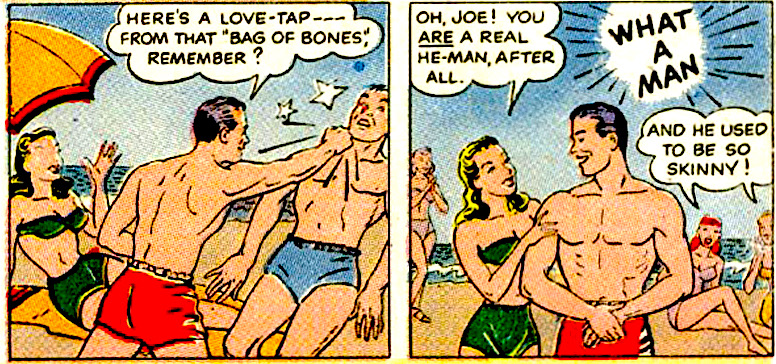 A scrawny teenage boy sat on the beach with a girl. They were friends, but he wanted more: to hold her hand, to go steady.
Then a bully, 220 pounds of brawny masculinity, appeared on the scene. He behaved as any toxic alpha male would: he walked past them and kicked sand in their faces. The boy stood to challenge him, but he grabbed the boy's thin forearm and squeezed.
"I'd smash your face … only you're so skinny, you might dry up and blow away," the bully said. By now, the girl had sidled up to the bully, and the boy was shaking with anger.
"Oh, don't let it bother you, little boy," she told him, her voice dripping with contempt.
The chastened boy went home, gambled a stamp on a free pamphlet about isometric exercise, and waited. After the pamphlet arrived, he performed the exercises, each push-up and handstand bringing him closer to precious manhood.  Read More