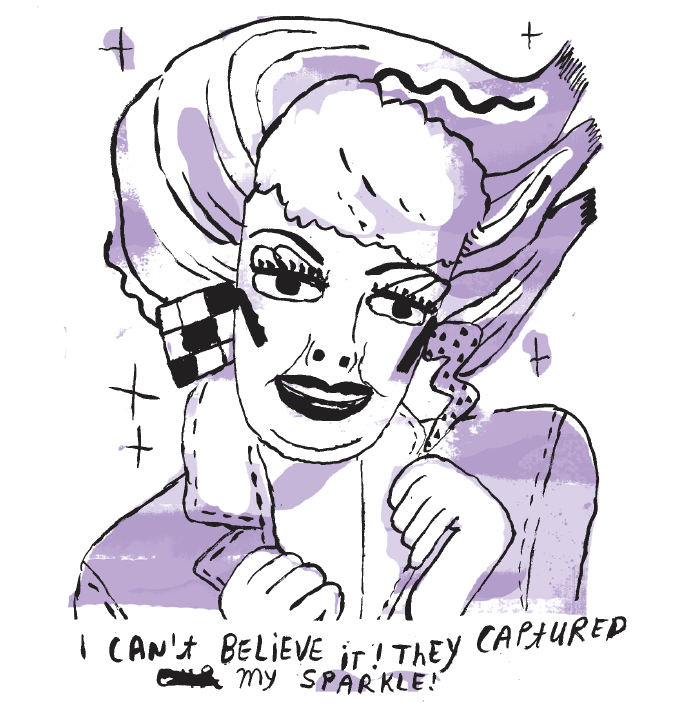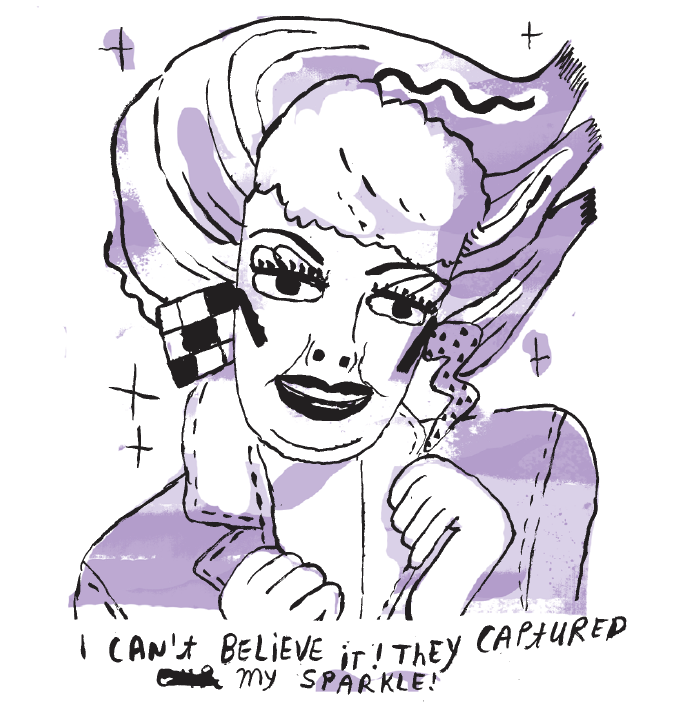 Esther Pearl Watson's comic Unlovable is based on a found diary, from the 1980s, of a teenager Watson has named Tammy Pierce. Tammy lives in a small North Texas town with her parents and younger brother; her life is banal, poignant, and excruciatingly funny. She clings just above the bottom rung of her high school social hierarchy, awkwardly pursues "hot guys," and is regularly exploited by her best friend, Kim.
In Watson's hands, however, this is not a coming-of-age story. Expanding on the details of the diary, she amplifies Tammy's naïveté and absurdity, capturing the grotesqueness of adolescence, how teenagers live in their aspirations and ideals but also in an amplified shame. Watson's lines are exaggerated and energetic; her characters are sweaty and ugly, their imperfections magnified as if being scrutinized in a sixteen-year-old's mirror. You feel, vividly, the humiliation of bodies. Matt Groening has called Unlovable "the great teen comic tragedy of our time."
Watson has been at work on the series for more than a decade, first publishing it as minicomics and on the back page of Bust magazine. The third collected volume of the strip has just been released by Fantagraphics Books—a lime-green, gold-glitter affair that is apt tribute to Tammy's fervent aspiration to be a makeup artist.
I spoke with Watson over Skype, calling her in Los Angeles from my apartment in Brooklyn. Though she's well known in the LA art scene, her voice carries the lilt of her own Texan upbringing.
How is Unlovable different from the original diary?
I started keeping a daily diary when I was thirteen—I hoped there was somebody else out there who felt the need to put down what happened every day. My diaries are impossible to read now because they're so boring. I would write down what I ate, what I wore, trying to make my life sound normal, but I wouldn't write that my dad was building flying saucers in the backyard.
"Tammy"'s diary was different. I found it in a gas-station bathroom in a sink. Somebody had unloaded a bunch of garbage, piles of clothes. I hid it under my shirt and ran out to the car and said to my husband, Mark, Let's get out of here, quick! We read it out loud, driving our beat-up car through the desert. It was less than a hundred pages. "Tammy" talked about friends, this whole cast of characters, and she tried to choose between two guys, which one she would go out with. She would sneak out of her bedroom window to hang out with these delinquent kids who you just knew were using her. And you wanted to yell advice at her—That doesn't mean he likes you, he wants something else! Listen to your mom! Read More