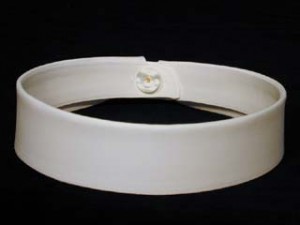 An old Jewish man is hit by a car. As he lies in the road, dazed and bleeding, a woman rushes over, takes off her jacket, folds it, and puts it under his head.
"Are you comfortable?" she asks.
"Meh. I make a living."
I was eight when my father told me this joke. I wasn't sure I understood it. Jews worried more about making a living than being run over. Was that it? One thing I was sure of was that the road was in Golders Green, in northwest London, where I grew up and was bar mitzvahed.
Golders Green made me. Jews made me, with their jokes and their food and their pride and their warmth and their anxiety and their love of scholarship. I cannot be unmade, even though I haven't been inside a synagogue since my bar mitzvah.
How far can you go from Golders Green and still be Jewish?