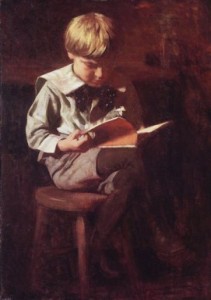 Can you recommend any books that will make interesting people approach me if I read them on the subway? During A Moveable Feast, people came up and quoted entire passages verbatim, and it really enhanced the reading experience. —Alexandra Petri
The trick is to choose books that have cult followings, and so create a sense of secret fellowship—but that large numbers of your fellow-riders have actually read. That's why it depends somewhat on your subway line. As Philip Roth is to the Seventh Avenue trains, so Jonathan Lethem is to the F. For the Q I might carry either story collection of Edward P. Jones (impress your new friend by pointing out that the two collections are linked, story by story) or anything by Lipsyte or Shteyngart. (Each of whom is also beloved on the L.) On the Lexington Avenue line, The Transit of Venus. For the G train: War and Peace, A Dance to the Music of Time, The Decline and Fall of the Roman Empire, 2666, Gravity's Rainbow, the complete works of James Michener, etc., etc., etc.
Of course, certain writers are good bets anywhere. Thanks to my bike, I have no particular subway, but I will instantly take a friendly interest in anyone I see reading Ta-Nehisi Coates's memoir The Beautiful Struggle, Norman Rush's Mortals, IJ, anything by Adam Phillips, or the essays of Charles Lamb. Possession of these books is sufficient cause for me to ask which part you're at. Maybe for others too. All of which is to say: be careful what you wish for.