Charles Manson's Lie: The Love and Terror Cult was released forty-four years ago today.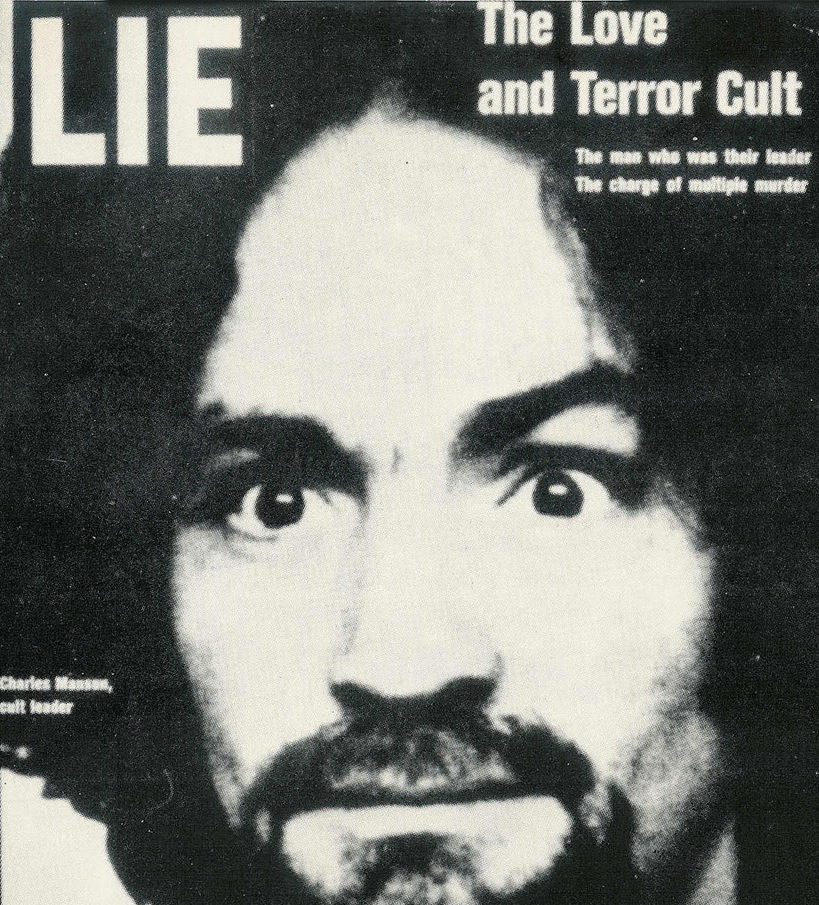 Dennis Wilson was the only Beach Boy who surfed. Accordingly, he embraced a more, let's say, briny side of the beach-bum lifestyle—he's the only Beach Boy you can picture actually sleeping on the beach, living out of the rusted trunk of some boat of a car, feeding the gulls, rolling spliffs, letting himself go. His excellent solo record, Pacific Ocean Blue, proves how undervalued he was in the band. But his work on "Never Learn Not to Love," the B-side to 1968's "Blue Birds Over the Mountain," proves that he knew how to wield a red pen.
First, some obligatory exposition. It was Charles Manson—yes, the—who first wrote "Never Learn"; he called it "Cease to Exist," and when his friend Dennis Wilson, that Beachiest of Beach Boys, asked to record it, he was thrilled. Or rather, he would be thrilled, he said, if Wilson agreed to one condition: he was not to emend Manson's lyrics in any way.
He did, of course; he retitled the song, rejiggered the verses, tossed in a bridge, and quietly published the song as his own. Manson, as you can imagine, was pissed, and threatened to kill Wilson, but when the former turned up on the latter's doorstep, it was apparently Wilson who beat the piss out of Manson, not the other way around.
As befits a story starring a cult leader, this is a tale full of apocrypha and lurid curlicues—hitchhikers, bullets, group sex culminating in group gonorrhea—but the lyrics, not the diseases, are our interest here. Read More