The story behind our Winter cover.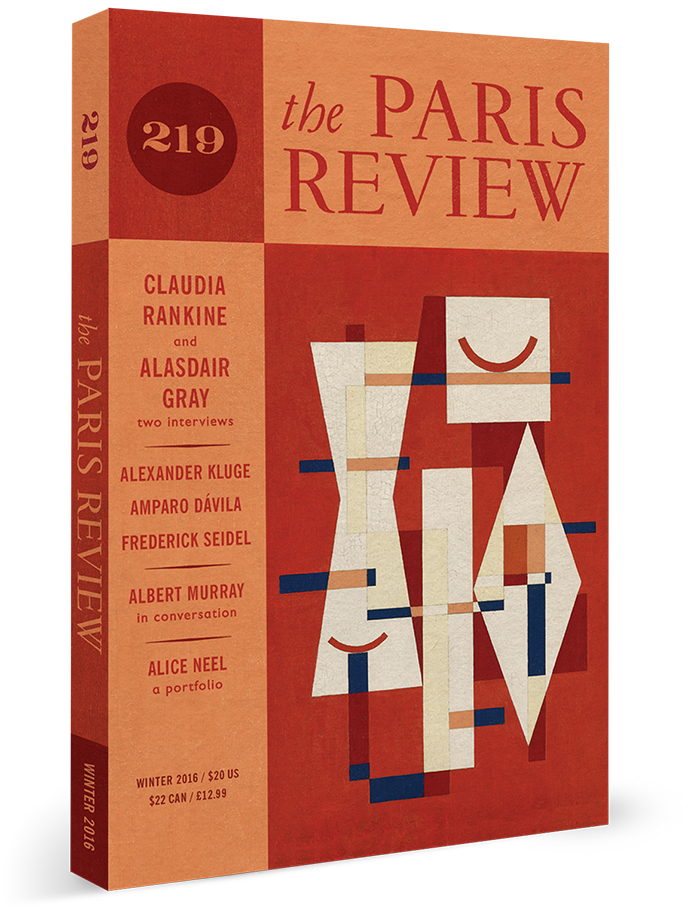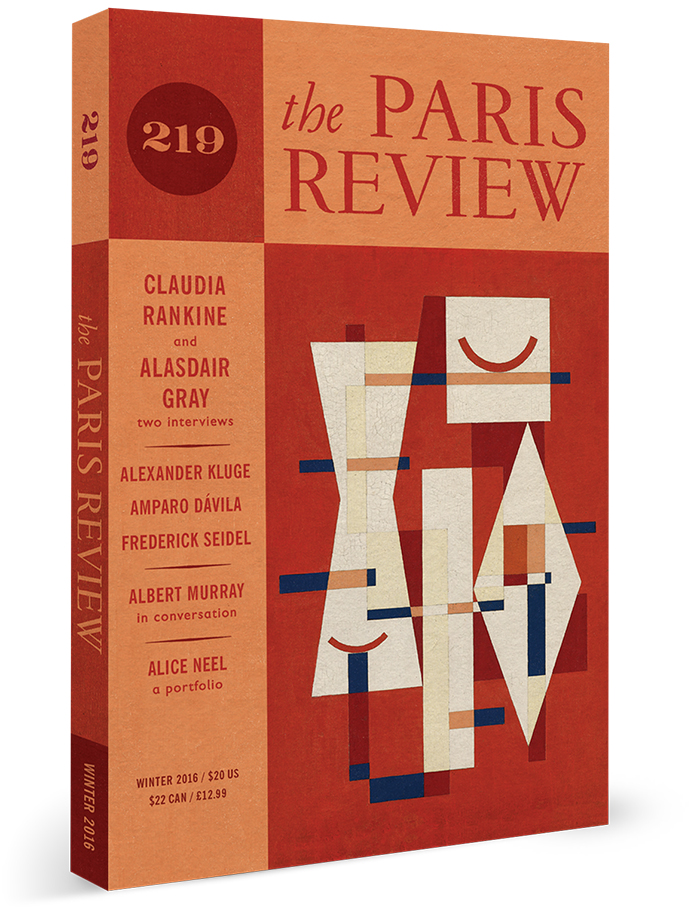 The cover of our Winter 2016 issue features Sin título, composición (Untitled, composition), a muted, geometric painting from 1956 by the Cuban artist Mario Carreño. Its quiet oranges, somber reds, and deep-sea blues are held within measured rectangles, triangles, and squares. In the top right, a red curve rests on an ocher block like an accent. Sin título hearkens back to the abstract covers the Review favored through the sixties and into the seventies, featuring the work of artists such as Günter Fruhtrunk and Geneviève Claisse.
Sin título was on display last February in David Zwirner's exhibition "Concrete Cuba," which showcased eleven artists from 1950s Havana. The artists, formally known as Los Diez Pintores Concretos, converged to articulate historical "concrete art within a Cuban context," as Abigail McEwan writes in the show's catalogue. The form favored "a mathematical, mechanical construction." Some paintings, like Loló Soldevilla's, look like planetary studies, with globular shapes snaking after one another.
Mario Carreño held an outsize position in this community. He positioned himself as an early theorist of the movement by working on the magazine Noticias de arte, writing articles such as "Morality in Abstract Painting," in which he introduced Cuban Concretism as "an aesthetic corollary of the historical and spiritual needs of our time."  Read More