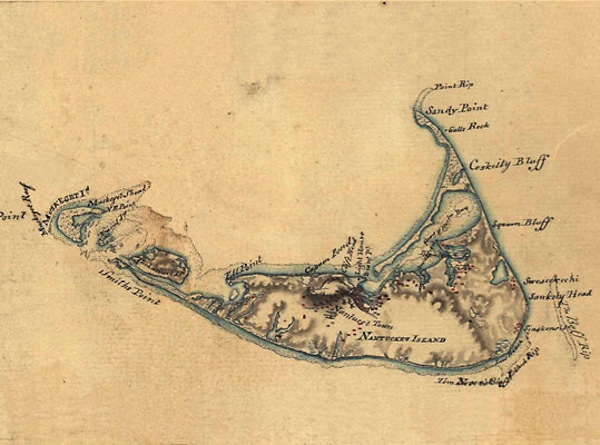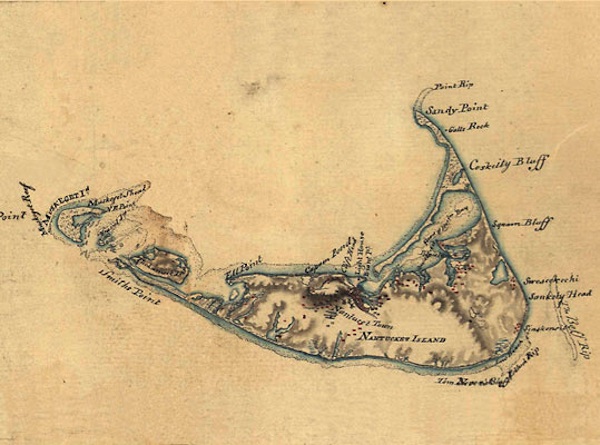 Nathaniel Philbrick has written six books on United States history, most of which take place on or by the sea. In 2000, his In the Heart of the Sea: The Tragedy of the Whaleship Essex—about the sunken whaleship that inspired a young Herman Melville—won the National Book Award for Nonfiction. He then wrote Sea of Glory: America's Voyage of Discovery, The U.S. Exploring Expedition, 1838–1842, followed by Mayflower: A Story of Community, Courage, and War, which was a finalist for the 2007 Pulitzer Prize in History. Because of In the Heart of the Sea and his articles on the whaling industry, Philbrick and Melville have become something of a pair. Philbrick recently wrote the thin and ruminative Why Read Moby-Dick? and the introduction to the last Penguin Edition of Moby-Dick.
I had read In the Heart of the Sea and Mayflower years ago, but it wasn't until this past spring when a local bookseller handed me Philbrick's first book, Away Off Shore: Nantucket Island and Its People, that I decided to write him a letter. There's a thrifty, poetic quality to the makeup of that book, a clear joy in the research alone. It's rawer, not so carved by what reviewers have noted as Philbrick's masterful use of narrative and perspective in his other books, and so shows his research instincts clearer. He includes a description of the spring day when early Nantucketers set a pit of snakes on fire, and the time in 1795 when robbers bent pewter spoons into keys to steal $20,000 in gold coins from Nantucket Bank. Farmers on the island used to fertilize fields by scaring sheep at night with burning coals, and whalers traded their pant cuffs for sex in the South Pacific Islands. I put my e-mail on the bottom of the letter and dropped it in the mail. He wrote back in June, offering lunch and a "ramble" around the island.
We met for chowder and beer down at Nantucket's South Wharf, near the old ships chandlery. Centuries ago, scallop shanties were on the South Wharf, where "openers" shucked for hours under lantern light and pipe smoke. Philbrick had arrived on his bike and exactly on time, wearing wayfarer sunglasses. It was a sunny day; while transcribing the interview, I listened to wind and gulls behind his voice. He speaks energetically, smiles constantly and in a way that evokes Steve Carell, and, mostly, is humble. Later that evening, walking through his house with him and his beloved golden retriever Stella, I saw just one sign of his success: a tiny framed clipping of the July 9, 2000, New York Times best-seller list, in which Harry Potter is on the fiction side, and In the Heart of the Sea is on the other, at number two. He's proud of his family and talks about them often. He showed me the marks on the wooden floor where his son had practiced cello, and the room full of his grandmother's paintings, one of which might be of her good friend, Claude Monet's daughter.
After lunch, we walked through downtown to visit the Nantucket Historical Association's Research Library. On the way, he pointed in the direction of where Herman Melville visited and dined with Nathaniel Hawthorne the summer after the disastrous publication of Moby-Dick. As in his books, Philbrick resurrects the past with unexpected precision: "Hawthorne," he said, "was handsome and shy." When we arrived at the Research Library, an archivist greeted him by holding up a review of his newest book, Bunker Hill. "Did you see this?" she asked, pointing to a caricature of Philbrick dressed like a colonial. "Oh, jeez," he said, and turned away bashfully. 
Weeks later, sitting in his patio, Stella panting behind us, I asked him why he keeps retelling stories that people already know. The Mayflower story. Bunker Hill. Custer's Last Stand. "Yeah, sure," he said, smiling. "Everybody knows about the Little Bighorn. But what do they really know about the Little Bighorn? I knew nothing. What I knew was three sentences that had nothing to do with what happened." He continued, "In each book, I don't know what I'm getting into. And if I did know what I was getting into, the book would be stale. There would be no crackle. For me, it's the act of discovery gives the prose life. Otherwise, it would be dead."
Why did you move to Nantucket?
We came to Nantucket in 1986. It was my wife's job that brought us here. She's an attorney. She grew up on Cape Cod. I'm from Pittsburgh. I love to sail, but I'm not from a maritime area. I had grandparents in West Falmouth—that's how Melissa and I ended up meeting. We were living in a suburb of Boston before we moved out. She was the breadwinner. I was at home, writing, taking care of the kids. We had kids, one and four.
You were a young dad.
We had Jenny when we were twenty-five. We had made sort of a pact. I said, You're going to make a lot more money than I will—I was a journalist for what's now Sailing World, out of Newport.
Neither one of us had spent any time here. It sounded like a good concept—no commuting, everyone would be close. We arrived in September—probably the first people to move to Nantucket without ever having spent a summer here. It took me a while to connect with the community, because I was at home with the kids. But then I got interested in the history of the island, and began to hang out at the archives. Away Off Shore is a product of learning history on my own, of going alone to look around the archives. Read More