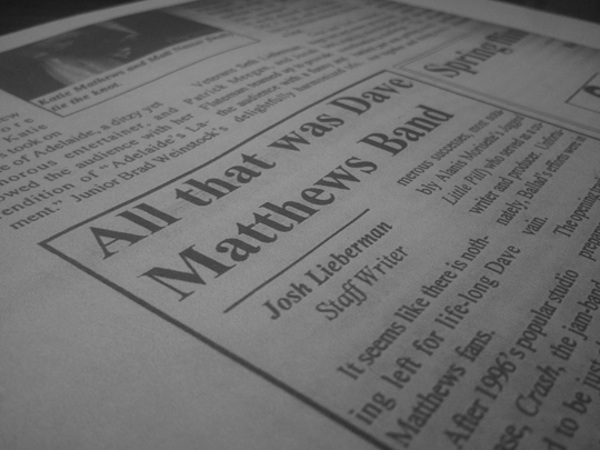 Going through my childhood desk recently I cleaned out years of weird detritus (novelty bar mitzvah magnets, Nickelodeon magazines, packets of incense cones) and came upon a copy of The Highland Fling, my high school newspaper. I opened the paper and scanned the newsworthy items of a typical suburban high school, circa spring 2001: various sports victories, a pointless Q&A with a sophomore, the possibility of a new town pool. Then I came to the reason I'd saved this particular paper: in its pages I had reviewed the Dave Matthews Band album Everyday.
That's exciting, I thought. Let's read what is sure to be some wonderful and delightfully precocious writing.
Or the other possibility.
Reading the review I cringed. There was light to moderate trembling. Maybe even perspiration.