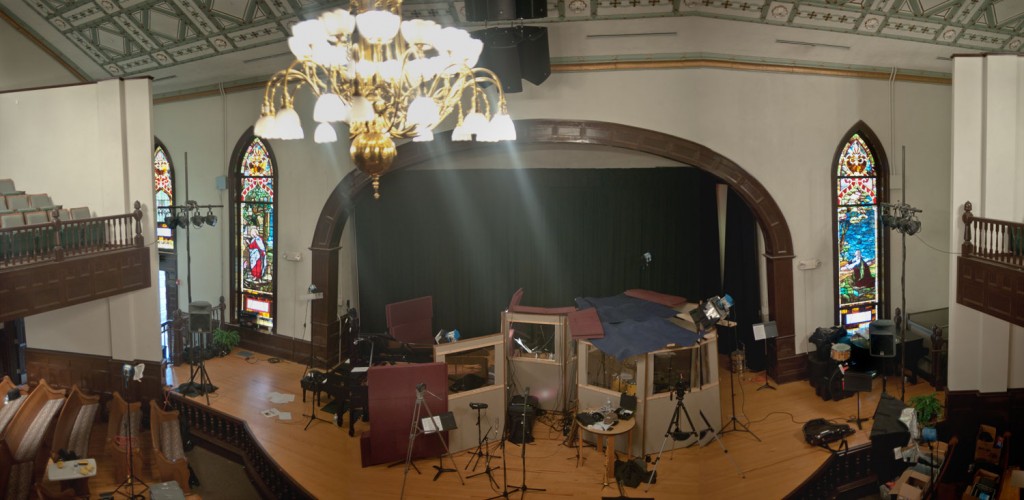 It's sixty-two degrees and raining in downtown Durham, North Carolina, on a Tuesday in mid-October. At noon members of the Branford Marsalis Quartet gather at the former St. Joseph's African Methodist Episcopal church, built in 1891, now converted into the Hayti Heritage Center, an arts-and-community nonprofit. Their goal is to record a new album over the next few days.
When Marsalis moved his family to Durham from New York a decade ago, the local press assumed he was replacing the retiring director of Duke's jazz department, saxophonist Paul Jeffrey. But Marsalis, who'd grown up in Louisiana, simply wanted to return to the South and picked Raleigh-Durham because the area had an airport large enough to get him anywhere he needed to go. Later, he began teaching part-time in the noted jazz program at the historically black North Carolina Central University, which is a mile down the road from Hayti.
The original St. Joseph's sanctuary remains intact: a wood-plank stage, hardwood pews, a balcony, chandeliers, and lots of stained glass. Marsalis began recording albums here in 2006 when he noticed that the room had a unique quality: there is no reverb at low decibel levels; it grows gradually with the sound.