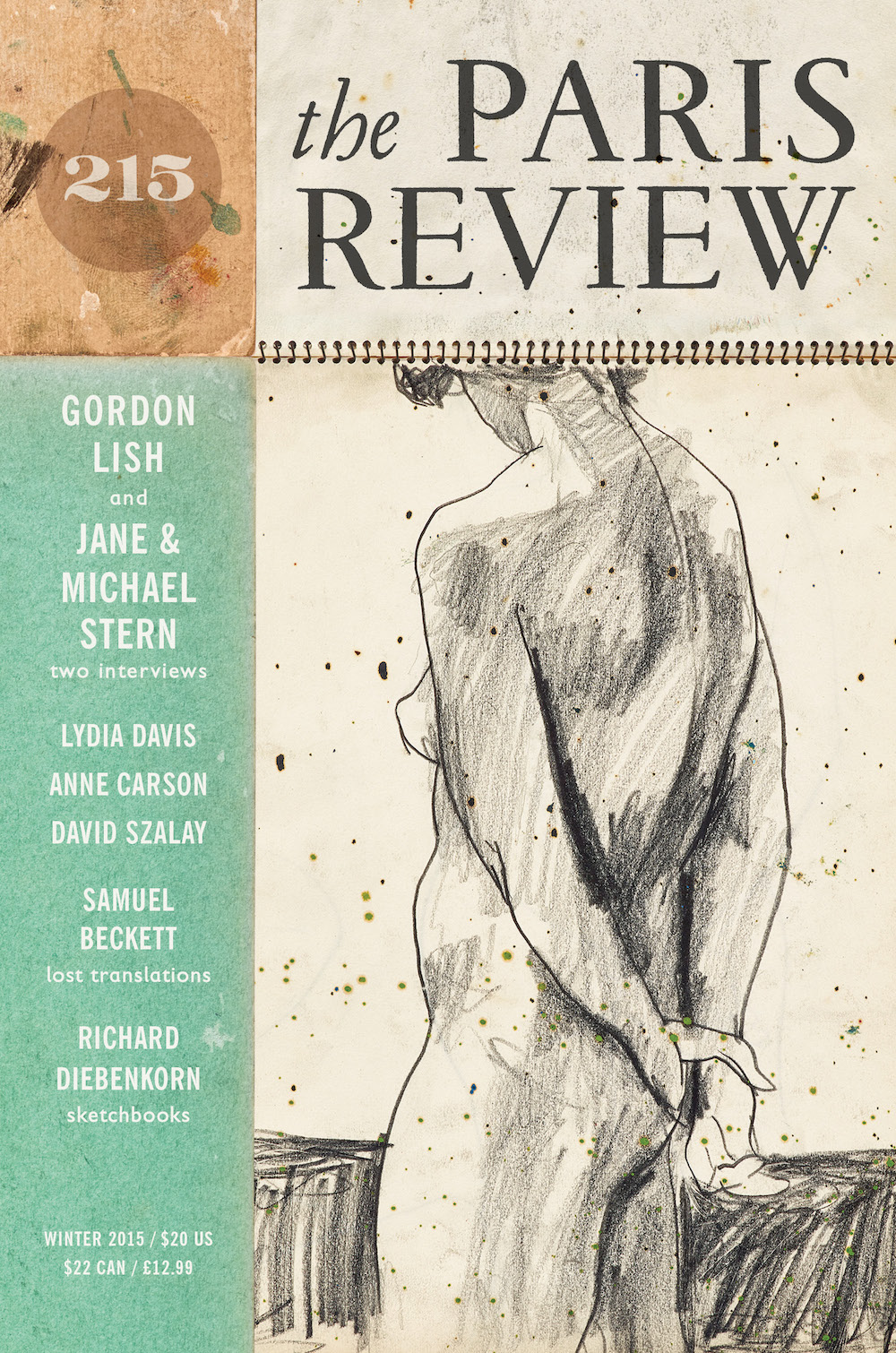 Call yourself a foodie? Put down that cider-brined drumstick and order your copy of our Winter issue, including our Art of Nonfiction interview with Jane and Michael Stern, whose pioneering Roadfood first got Americans thinking about regional cuisine:
Our grand idea was to review every restaurant in America, which seemed like a really easy thing to do, considering neither of us had ever been anywhere … We just opened a Rand McNally map and said, Piece of cake. Three years later, we were still on the road.
Then there's our interview with Gordon Lish, in which the editor of Raymond Carver, Don DeLillo, Joy Williams, Barry Hannah, and Harold Brodkey explains how he's able to tell "shit from Shinola":
I've got the fucking gift for it. Instinct, call it … I don't go along—but am furious when others don't go along with me. How can they not revere what I revere? How is it that my gods are invisible to them? It's inexcusable but, of course, wretchedly expectable. Am I a zealot, a terrorist, out on my own limb? Yes, with a vengeance!
You'll also find lost translations from Samuel Beckett; new translations by Lydia Davis; new fiction from Lydia Davis, Nell Freudenberger, Andrew Martin, Christopher Sorrentino, and David Szalay; the third installment of Chris Bachelder's comic masterpiece The Throwback Special; poems by Anne Carson, Henri Cole, Jeff Dolven, Mark Ford, Kenneth Irby, Maureen N. McLane, Sharon Olds, and Jana Prikryl; and a portfolio of Richard Diebenkorn's sketchbooks.
Get your copy now. And remember that a subscription to The Paris Review makes a great gift—especially when it comes with a free copy of our new anthology, The Unprofessionals. At just $40, it's the best holiday deal around.