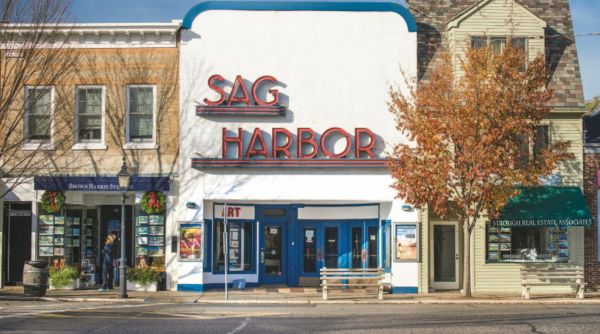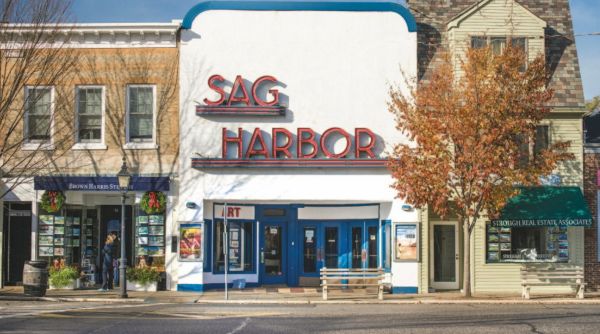 Nineteen volunteer fire departments on the East End of Long Island responded to an alarm that sounded shortly after six A.M. on December 15. A stretch of stores along Main Street in Sag Harbor was burning, the flames accelerated by whipping winds that the local fire chief, Thomas Gardella, later described as acting "like a blowtorch." Working at first in the winter dark and then in smoke-choked early morning light, the dozens of firefighters needed more than four hours to put the fire out. Temperatures were so cold that water from the hoses froze on their uniforms and trucks.
No one was killed, thanks in part to a Sag Harbor police officer, Randy Seyert, who went through the smoke to rouse two sleeping residents in the apartments above the stores. They have nonetheless lost everything, as have the owners of five local businesses. Ad hoc recovery funds have been gathered to help alleviate the shock of total loss.
The destruction of one building, the Sag Harbor Cinema, has left a particular sting. Its white stucco facade and red neon Art Deco lettering were the face of the village. The black rectangular hole that now stands along Main Street is a public injury, as if someone has ripped out an eye or a tooth.
Certain places retain their grip on memory out of all proportion to their social value or their function in your life, and the Sag Harbor Cinema did that for me. In an architectural landscape like New York, where nothing is safe from the forces of real-estate development, the theater had somehow escaped improvements. Its appearance and mode of operation changed barely at all in the more than three decades I was a patron. A proud ignorance of upheavals happening elsewhere in the industry was one source of the comfort the cinema provided.