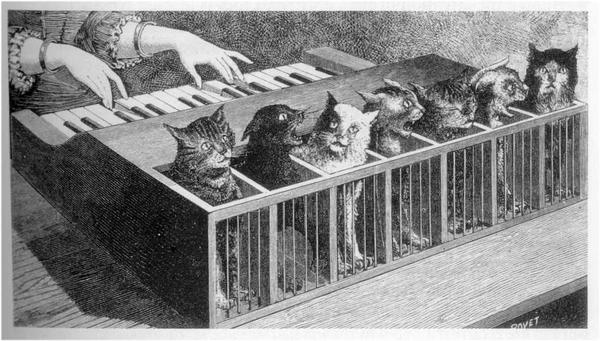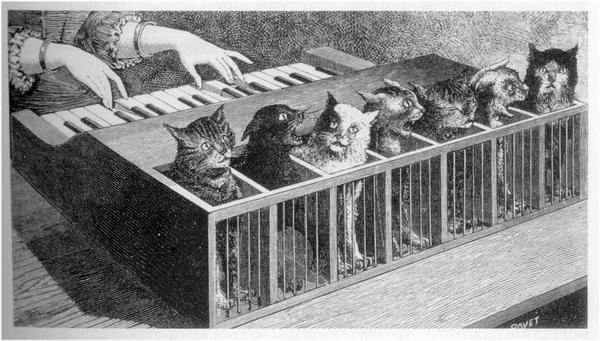 I am currently in Missoula, attending a conference at the University of Montana. At a welcome reception last night (in which we were treated to, among other things, some delicious bison meatballs), one title kept cropping up in conversation: John Williams's Stoner. Why has this 1965 novel of loneliness and small lives acquired such a cult following? As one professor put it, "It captures academia perfectly." (And since it's one of my favorites, I felt at home right away.) —Sadie O. Stein
Thank you to John Glassie and Writers No One Reads for highlighting Athanasius Kircher, the seventeeth-century Jesuit priest and polymath who gives a whole new definition to "Renaissance man": author, inventor, curator, Mount Vesuvius climber. While most of his ideas—covering more than seven million words, in Latin—are dead wrong (universal sperm, the hollowness of mountains), his poetic "translations" of Egyptian hieroglyphic inscriptions are masterpieces of expression. On a section of an Egyptian obelisk now in Rome's Piazza della Minerva, Kircher wrote:
Supreme spirit and archetype infuses its virtue and gifts in the soul of the sidereal world, that is the solar spirit subject to it, from whence comes the vital motion in the material or elemental world, and abundance of all things and variety of species arises. 
Unfortunately, he only wrote one book of fiction (1656's Ecstatic Journey), and while most of his work is long forgotten, he was an influence on such writers and artists as Edgar Allan Poe, Jules Verne, and Marcel Duchamp. Not bad for someone who invented an instrument called the cat piano. —Justin Alvarez Read More