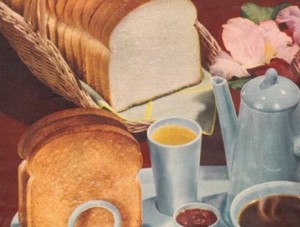 One of Mary Oliver's poems begins "Something has happened / to the bread / and the wine." A most unusual mystery, the comestibles have not gone the way of the plums in William Carlos William's "This Is Just to Say."
Oliver's wine and bread, as she explains in the second stanza, "have been blessed." These two central elements of the Christian faith have been lifted from their ordinariness, isolated in order to show the extraordinariness of even the most ordinary of things. The bread and the wine join water and words to become what believers call sacraments: Eucharist is a sacrament made from staple food and festive drink; baptism is a sacrament made of clean, clear water.
One way of understanding the sacraments, perhaps best articulated by liturgist Gordon Lathrop, is that simple things become central things. When Christians refer to the bath and the table, they refer not only to the specific sacraments of bathing and eating, but they point also to the sacramental character of every bath and every table. The setting apart of one table and one bath shows forth the splendor of all tables and all baths.
That setting apart is the calling of Christians but also the vocation of the writer. Read More