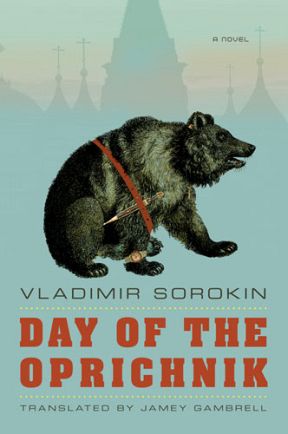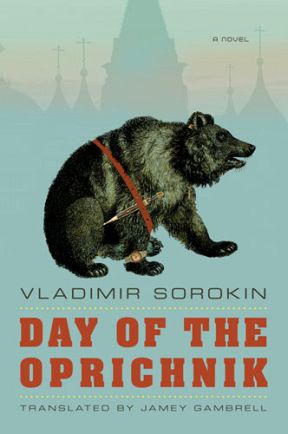 In 1985, Jamey Gambrell took her first trip to the Soviet Union as a reporter for Art and America. Her dispatches brought fresh news of the underground art scene to the United States and introduced her to a wealth of artists in Russia, including Moscow Conceptualists Ilya Kabakov, Erik Bulatov, and Andrei Monastyrsky. Among that group was writer Vladimir Sorokin, whose first stories were published that same year in the Russian-English art magazine, A-Ya.
Since then, Gambrell has translated work by some of twentieth-century Russia's most significant writers: Marina Tsvetaeva's Moscow diaries, fiction by Tatyana Tolstaya, and Alexander Rodchenko's essays. More recently, she took on four highly stylized novels by Sorokin: Day of the Oprichnik, a dystopic satire of modern Russia, and Ice Trilogy, three books that span the twentieth century and describe the strange tale of a group called the Brotherhood. In a café near her apartment on the Upper West Side in New York, Gambrell and I discussed the particular challenges Sorokin presents.
When did you first meet Sorokin?
I met him in '88. I had become a familiar face in Russia, and I became friends with artists I knew in New York—Komar and Melamid, Alexander Kosolapov, Leonid Sokov. Once you meet one Russian, you meet hundreds. And the art world in Russia was pretty small, so an American from Art in America who spoke Russian? I was a very unusual creature, and everyone introduced me to everybody they possibly could. The first time I met Sorokin was at a kind of picnic/boat ride organized by some of the formally unofficial artists after the Sotheby's auction. But I didn't know him very well. And then, for the first time, a lot of people were allowed to go out of the country; a group of German artists invited them to do a show in West Berlin. It was so cool that I could get on a plane and go visit all of these people that I knew, with no visas and nobody tapping the telephones. It was exciting. And that's when I really met him, really talked to him for the first time.