In her monthly column, Re-Covered, Lucy Scholes exhumes the out-of-print and forgotten books that shouldn't be.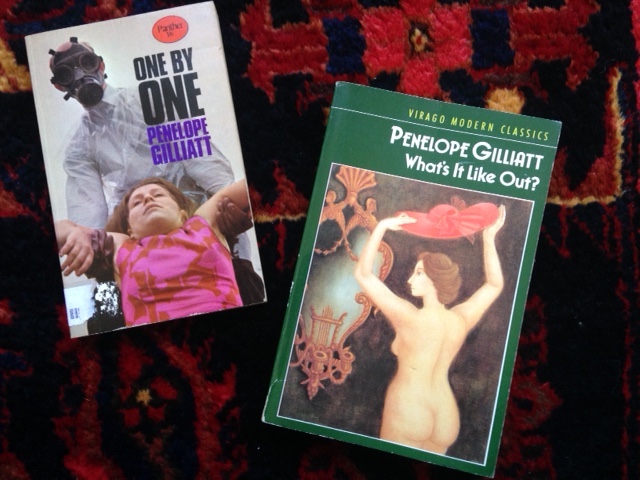 Turns out that watching an actual pandemic unfold in real time isn't enough for many of us. Steven Soderbergh's Contagion is being streamed by droves across the globe, sales of Camus's The Plague are through the roof, and I just received a message from a friend asking if Daniel Defoe's A Journal of the Plague Year was worth a read. Seems like none of us can get enough of stories that echo our current moment, myself included. Fittingly, though, as the author of this column, I found myself drawn to a scarily appropriate but much less widely known plague novel: One by One, by the English writer and critic Penelope Gilliatt.
Originally published in 1965, this was the first novel by Gilliat, who was then the chief film critic for the British newspaper the Observer. It's ostensibly the story of a marriage—that of Joe Talbot, a vet, and his heavily pregnant wife, Polly—but set against the astonishing backdrop of a mysterious but fatal pestilence. The first cases are diagnosed in London at the beginning of August, but by the third week of the month, ten thousand people are dead. Initially the government is more concerned with covering its own back than looking out for its citizens, so it's slow to take action: "No one in power grasped the danger because everyone was busy trying to find a scapegoat." Soon, however, it's impossible to ignore the bodies. The eerie "glow in the sky" above the city at night is evidence of vast makeshift crematoria. London is put under lockdown, cut off from the rest of the country. Joe gallantly offers his much-needed help in one of the capital's overcrowded, understaffed hospitals, while Polly, scared about her impending confinement and increasingly lonely, obtains a medical certificate verifying her health so that she can make the arduous journey to her mother-in-law's house in a distant, uninfected coastal town. Some enterprising journalist hails Joe as a national hero, but then another digs up a gay sex scandal from the selfless vet's adolescence and he becomes persona non grata.