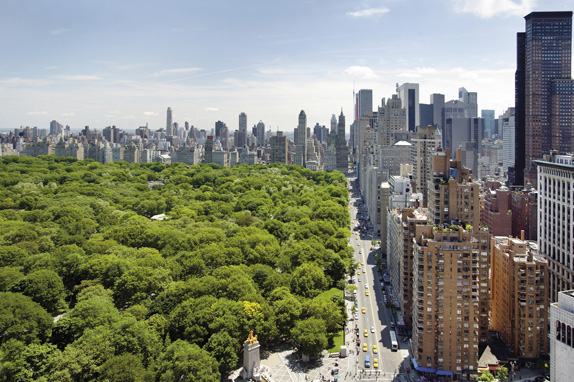 Last we checked, Martin was about to close a deal in New Orleans for a twenty-two-karat rose-gold cuff by Van Cleef & Arpels. He was wearing the trousers of former Parisian Nathaniel Rich after being booted from his hotel room. Martin needs to return to New York so he can resell the cuff and pocket the difference, but he's running out of time. Click here to start from the beginning.
At $11,000 he said, "Mazel." I paid him the cash on the spot, right there in the restaurant, counting out each hundred dollar bill into his moist palm.
"I am giving you this piece, my dear," he said, when he rolled the money in a gray rubber band—he had an even thicker roll from which he'd removed one of the rubber bands—and stuck it into his pocket. "Because I have heard of your troubles. Our friend Nick Mehta speaks of you often, and not without sorrow and concern. If you should ever come back to our business, you know you could find a helping hand there. The gold market in India is booming. All of the software money from Mumbai is going straight into wedding jewelry." Nick Mehta had known me since I was doing the runs at Fort Worth Gold and Silver Exchange when I was fifteen years old. The first time I ate poori bhaji it was made for me by Mrs. Mehta at ten o'clock at night on a dark, icy Friday in December. At that time I was picking up a seven-karat, half-million-dollar ruby for a client that was viewing it at nine the next morning, before we opened the doors for regular business. They officed in one of the big diamond buildings off of 635 in North Dallas, and it would take me two hours, on those winter roads, in my little nondescript Toyota truck (when you're doing the runs in the jewelry business, you don't drive a car that attracts attention) to get back to downtown Fort Worth.
I did not know what stories Drew might be referencing, and I chose not to ask. I paid the check and left him there, finishing the last two inches in that lovely bottle of Roederer, and took a taxi straight to the airport to catch the next flight back to New York.