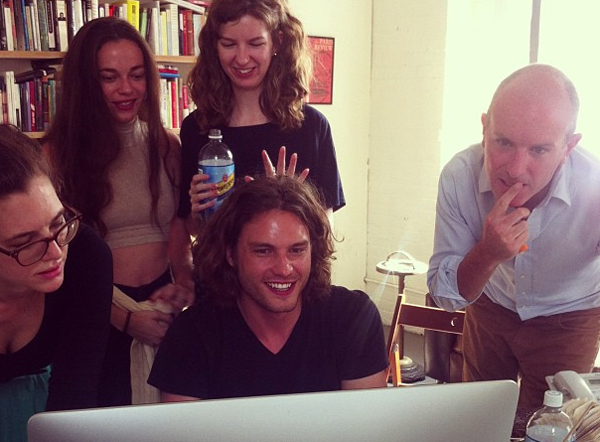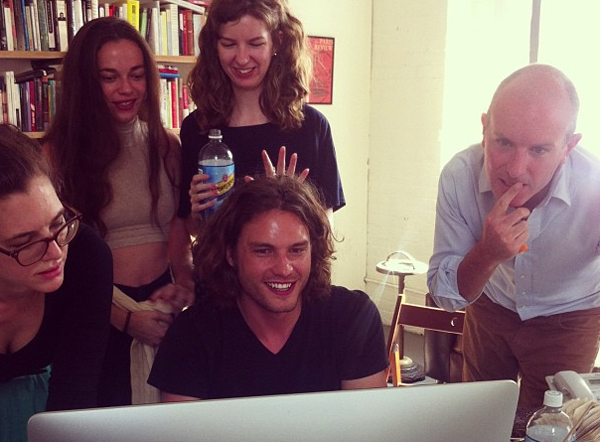 Earlier this week, we hosted an AMA on Reddit: all the editors clustered around Lorin's desk, while Stephen typed, and we addressed as many queries as we could. It was fun, and exhausting, and we were delighted and impressed with the caliber of questions! Since there were a number of points that came up repeatedly, below, we are reprinting some of the most frequently-asked questions from that session.
Do you believe that the popularity of creative writing degree programs, both graduate and undergraduate, is impacting contemporary literature positively or negatively? … As a student and writer currently debating whether to pursue the MFA route, or go on to graduate school in my chosen field of study, I would be extremely interested in your views on the matter.
The problem with creative-writing programs is not the quality of instruction; it's the enforced isolation with other people who are thinking, eating, and breathing the same things you are. That said, much can be learned from a good teacher, or by simply spending those two years alone with a whole lot of books.
As a publishing/journalism industry hopeful, I'm curious about your career trajectories. How did you get where you are now? What were your entry-level jobs?
"Clare and I are both former (Paris Review) interns. That was our entry-level job." —Stephen
"My first job? I was an editorial assistant at a publishing house." —Sadie
"I was a part-time secretary at Publishers Weekly." —Lorin
"Advertising." —Justin
"This is my entry-level job." —Hailey
How does the public's taste in poetry differ now than it twenty years ago? The Paris Review had an article recently stating that there are now "an insufficiency of readers but too many people trying to get published"—how is The Paris Review combating this? Lastly, what are your pet peeves in submissions you get? For example, I work at a journal as well and my "pet peeve" is poems about pieces of obscure artwork that cannot stand alone.
The best way to interest people in reading is to publish great writing. At least, that's our strategy.
Fashions change in poetry as in any other artistic endeavor; if there's one generalization to be made, it's that it's harder to generalize now about truly gifted poets.
Pet peeves: stories about hunting, stories about MFA programs (though we've published our share), stories that start with someone closing a car door. Read More