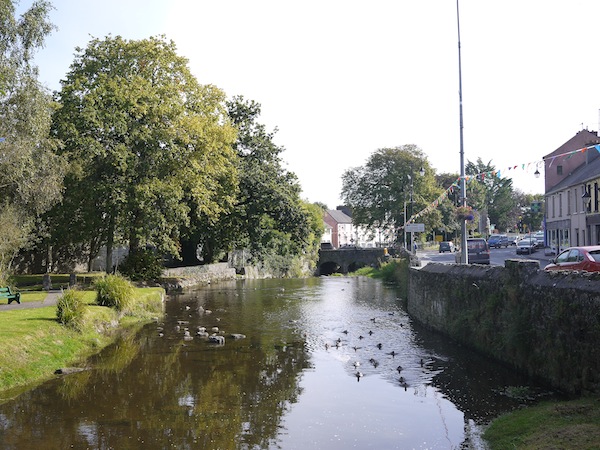 In February, I got an email out of the blue from the director of the Cork International Short Story Festival—the same festival associated with the annual Frank O'Connor Award, worth 25,000 Euros. My first thought: Oh, shit, break out the champagne!
Back on planet earth, I wasn't even short-listed. But I was being invited to read at the festival, and they would pay my travel expenses, put me up in a nice hotel, and—how could you say no?—provide free gourmet sandwiches for the duration of my time in Cork. Bless the good people programming the festival; in a year when a lot of excellent writers had published story collections, I wasn't entirely sure why they wanted me to come. Possibly because, in my bio note, I always begin by saying, "Will Boast was born in England and grew up in Ireland and Wisconsin." I was, in some sense, a local boy. From 1982 to 1986, my family lived in Newcastle West, a small village in County Limerick about an hour and a half drive from Cork. After twenty-five years away, I finally had an excuse to go back.
Coming into Cork, I got my first twinge of homecoming. I didn't know this city (any childhood memories of visiting Cork are utterly gone), and yet the rolling landscape, the narrow streets, and even the color of the houses seemed already mapped out in my mind. Then I got in a cab and started speaking to the driver. I thought at first he was German, so thick and strange was his accent.