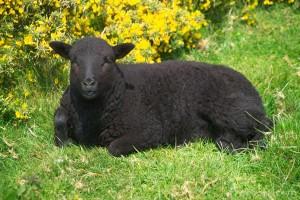 Read part 1 here.
I owned a car that I couldn't drive.
After the "Possession at Devil's Bridge," as we'd started calling it, Phil had parked the Mini alongside my cottage before roaring back to campus in her reliable yellow Renault. The following morning I went out and stood beside it, wondering what to do next. Any car's speedometer cable could snap, but not just any car's cable would have so profound a sense of timing as to do it at midnight, atop Devil's Bridge, on its first outing with a new owner.
Appropriately enough, the Mini and I were in Wales: home of Arthur and Merlin, breeding ground of the fabulous. In one of the old Welsh wondertales, black sheep that cross a magical river turn white, and white sheep turn black. The Mini's color remained mushroom grey, but something similar, if more subtle, had happened as it crossed the Mynach. On the far side of the river the Mini had been cheap, utilitarian transportation; on my side, it had already become a character in a story. In Tender is the Night, F. Scott Fitzgerald says we all have a heroic period in our lives. The Mini came into mine just as one of these phases was beginning (I don't see why we can't have more than one), and promptly took its place in the pantheon of memory.
My next-door neighbor appeared and found me stroking my fingers through beads of dew on its roof. Read More