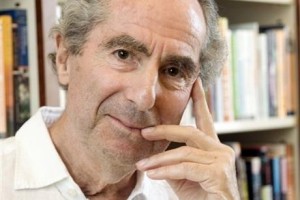 Last month our friends at the French cultural magazine Les Inrockuptibles reported that Philip Roth has called it a day, and the world took notice. Here is the full interview with Nelly Kaprielian, in English. —Lorin Stein
Out of all your novels, Nemesis seems to be the one where you lay out most clearly your own vision of existence.
That's true. I think everything in life is a matter of luck. I don't believe in psychoanalysis, or in a subconscious that guides our choices. All we have is the good luck or the bad luck to meet certain people who will be either good or bad for us. My first wife, for example, turned out to be a criminal—she was always stealing, lying, and so forth—and it's not as if I chose her for that reason. I hate criminals. But there you are, I had the bad luck to marry a bad person. Psychoanalysts will tell you that I chose her unconsciously—I don't believe in that, though in a certain way this isn't far from my own view, which is that, in the face of life, we are innocents. There is a certain innocence in each of us in the way we deal with our lives.
Nemesis belongs to a group of four novels entitled "Nemeses" (including Everyman, Indignation, and The Humbling). How are they connected?
Each one deals with the subject of death from a different point of view. In each of these books, the protagonist has to face his "nemesis," a word one hears a lot in the United States, and which could be defined as doom, or misfortune, a force that he can't overcome and that chooses him as its victim. Read More