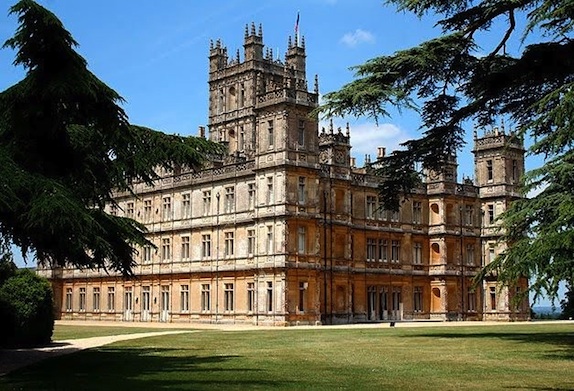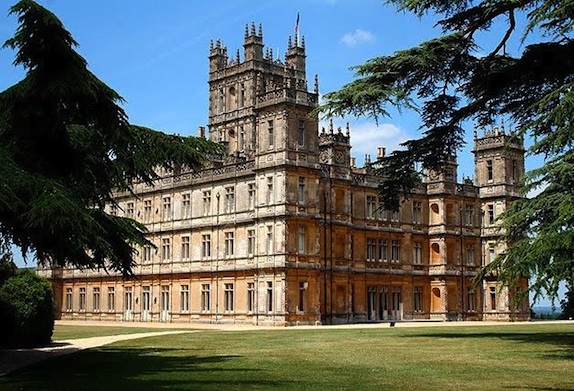 Let it be known that Lady Fiona Herbert, the eighth Countess of Carnarvon, occasionally answers her own phone. When I call the Countess's office to discuss her new book, Lady Almina and the Real Downton Abbey, I am unusually anxious; it's not every day I speak to a member of the British aristocracy. "Hello?" answers a startled-sounding voice. I nervously ask if Lady Carnarvon is available. "This is Lady Carnarvon," the voice replies, erupting into hearty laughter—which, happily, is not directed at me. The Countess had been reaching for the phone just as it rang and was caught off guard. "I'm completely useless as a receptionist," she says.
For a woman who lives at Highclere Castle, one of Britain's most impressive "family piles," as well as the primary setting of the spectacularly popular PBS costume drama Downton Abbey, Lady Carnarvon is surprisingly warm and unpretentious.
She projects an image of slightly disheveled glamour: her household is not a well-oiled machine, but something more akin to a living archaeological site, where one might just discover a decades-old scrapbook while foraging through an out-of-use desk drawer. "We found a staircase recently. That was quite exciting," she tells me.
Downton Abbey isn't Highclere's first brush with fame—parts of Eyes Wide Shut were filmed there, and British tabloid curiosity Jordan celebrated her 2005 wedding at the castle, arriving via a pumpkin-shaped carriage—but the phenomenal success of the series has thrust the Carnarvon family's ancestral home into the spotlight like never before. It's also spawned a cottage industry of Downton Abbey tie-in books, including two competing biographies about Almina, the colorful and controversial fifth Countess of Carnarvon. Read More