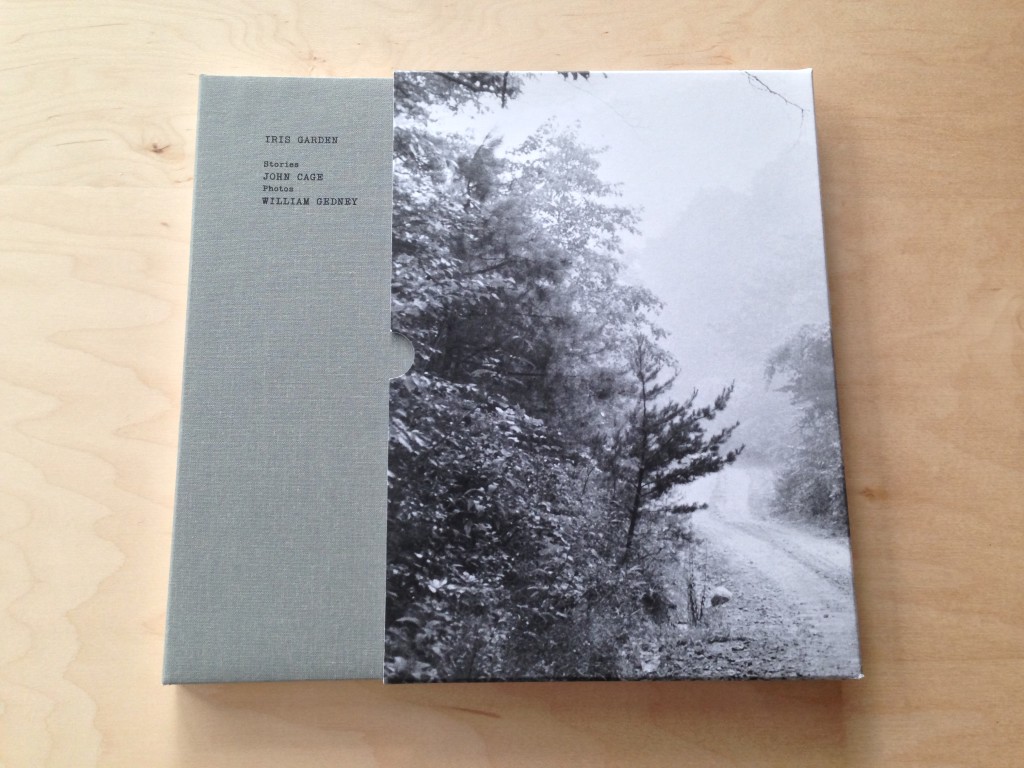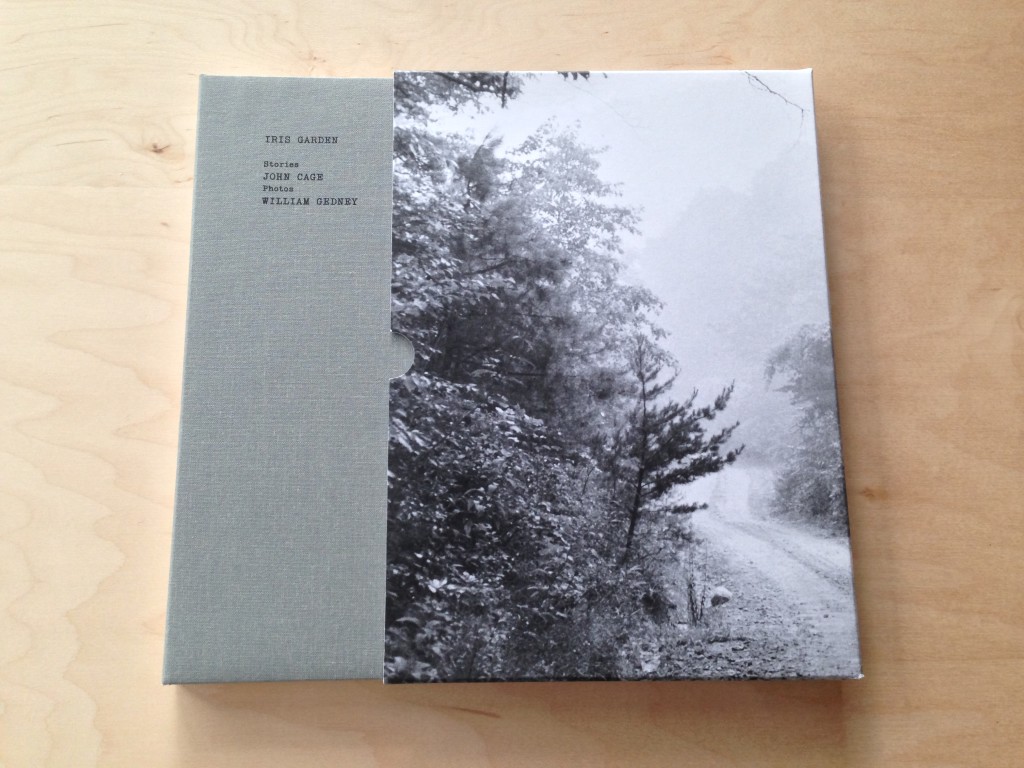 Iris Garden is a 2013 book that combines John Cage's stories with William Gedney's photographs—including several of the composer himself—with an ingenious design evoking Cage's affinity for chance. The stories and photographs were selected by the photographer Alec Soth: twenty-two of the stories are from Cage's series Indeterminacy, conceived in 1959, which featured stories of varying length, each intended to be read aloud over the course of one minute; and forty-four photographs from the William Gedney archive, shot from the 1950s to 1989 and housed at the David M. Rubenstein Rare Book & Manuscript Library at Duke University.
Leanne Shapton and Jason Fulford are the founders of J&L Books.
Leanne Shapton: As soon as I started flipping through this book, I thought, I'm so happy art publishing allows for this. It's a strong book, but it's quiet and subtle, and the design would never make any marketing department happy.
Jason Fulford: The book comes completely apart, literally. Even the endpapers slide out, and the cover can be unfolded—so you can read it in any order. It reminds me of how my Hasselblad disassembles. You can take all of the pieces apart and lay them out on a table. 
LS: I went to the back of the book and read Cage's statement, which helped me "read" the book. He wrote: "My intention in putting these stories together in an unplanned way is to suggest that all things—stories, incidental sounds from the environment and by extension, beings—are related, and this complexity is more evident when it is not oversimplified by an idea of relationship in one person's mind."
JF: Cage stays with you your whole life. You keep coming back to things you loved about him when you were fifteen, and they still relate to you at forty. Actually, I guess I probably learned about him in my twenties. Did I ever tell you a story about Lee Elickson, the American filmmaker who lives in Amsterdam? When he was fourteen or fifteen, he had a chance to meet John Cage. He brought an empty sheet of music and asked Cage to sign it. Cage asked, What are you gonna do with it? So Lee had to think fast and said, After you sign it I'll put it on the forest floor for a week, let nature make its marks, and then have it performed by an orchestra. So Cage was like: Oh, okay. Lee still has the paper, but he hasn't found an orchestra yet to perform it. Read More