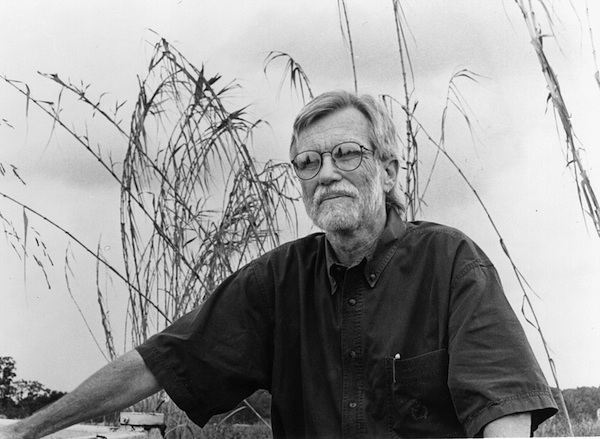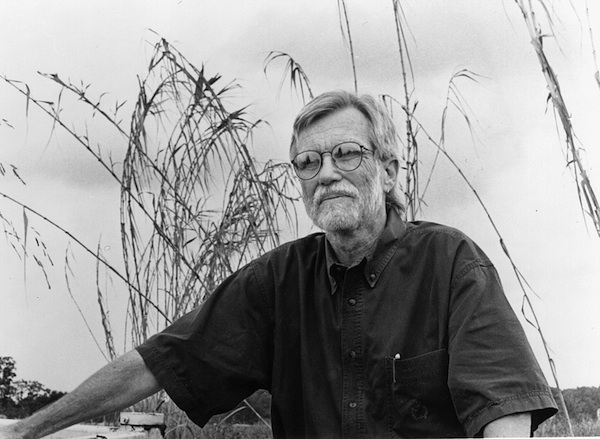 The other night, in order to feel close to my friend Lewis "Buddy" Nordan, who recently died, I started rereading his novel Wolf Whistle, a story inspired by the murder of Emmett Till in 1954. (Buddy grew up in the Mississippi Delta near the place of the murder. He knew the murderers. He became friends with Emmett Till's mother.)
After reading the opening chapter, I took my dog outside under the moonlight. I felt wrapped in Buddy's language. The night was cool. The half-moon was bright enough to throw shadows. When my dog disappeared in the shadow of a cedar tree, I started sketching in my mind a few paragraphs of fiction about a boy and his dog. Minutes later, back inside, I had five paragraphs on paper, a novel opening, something I'd been seeking for months. I read it over. There in my sentences, besides the dog and the bright half-moon and shadows, I found an improbable gathering of nouns: frogs, the Battle of Fort Fisher, a flood plane, Bela Fleck, the planet Venus, and a set of plans for a freelance funeral militia. I had opened up to something. Both my opening up and the something were gifts made possible in large part by Buddy's odd vision—a vision that allowed him to juxtapose thunderbolts and whispers, a vision on display here in his opening to chapter nine of Wolf Whistle, occurring after the murder at the center of the book:
From the eye that Solon's bullet had knocked from its socket and that hung now upon the child's moon-dark cheek in the insistent rain, the dead boy saw the world as if his seeing were accompanied by an eternal music, as living boys, still sleeping, in their safe beds, might hear singing from unexpected throats one morning when they wake up, the wind in a willow shade, bream bedding in the shallows of a lake …
The chapter continues from the perspective of the murdered boy's eye.