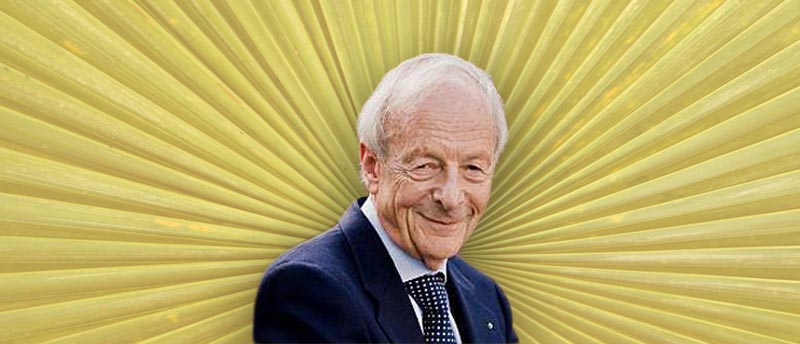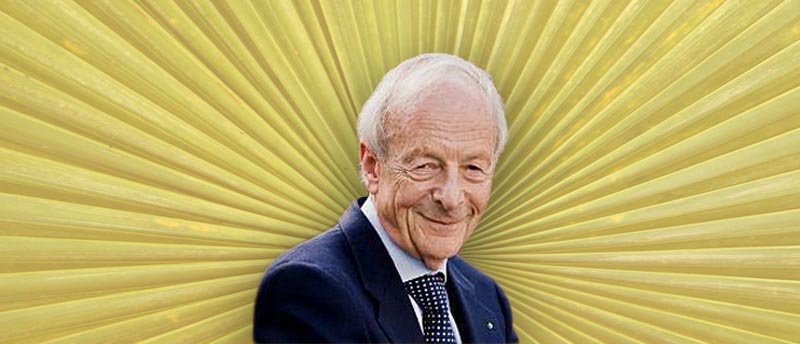 There's a good chance Georges Borchardt was responsible for shepherding at least one of your favorite writers to publication. After immigrating to New York from war-torn France at age nineteen in 1947, Borchardt found work as an assistant at a literary agency. One of the first sales he completed on his own was a play by an Irishman titled Waiting for Godot.
Over the next seven decades, Borchardt introduced American readers to works by Jean-Paul Sartre, Marguerite Duras, Jacques Lacan, Roland Barthes, Michel Foucault, and Eugene Ionesco, and found a home for Elie Wiesel's oft-rejected Night. He has represented John Gardner, Mavis Gallant, Stanley Elkin, and John Ashbery. Today his clients include Ian McEwan, T. C. Boyle, and Susan Minot as well as the nonfiction writers Tracy Kidder, Anne Applebaum, Adam Hochschild, and—somehow—me.
Wry and self-deprecating, Borchardt's French-accented answers are often punctuated with a laugh that sounds like a mixture of joy and disbelief. This isn't surprising when you consider the path his extraordinary life has taken—from hiding in plain sight in Nazi-occupied France to representing five Nobel laureates and eight Pulitzer winners. For his contributions to literature, in 2010 he became the first literary agent to be awarded France's highest award, the Legion of Honour.
Borchardt and his wife, Anne, have run their own agency together since 1967. We spoke over sandwiches in his office on East Fifty-Seventh Street and Lexington.
INTERVIEWER
When you began in 1947, were agents as entrenched in publishing as they are today?
BORCHARDT
When I started working as an agent, I didn't even know what an agent was. I had never heard of the profession. And there was no such profession in France. The job I had, it didn't even say "agent" on the letterhead. It said "Authors and Publishers Representative." It took me at least six months to figure out what we were really doing. Agents were not held in great esteem. For a long time, publishers felt that agents were like parasites. When they were polite, they called them "middlemen"—not realizing that they themselves were middlemen and that the only important ones were the authors and the readers.
INTERVIEWER
How did you get that first job?
BORCHARDT
After I arrived in New York, I went to a number of employment agencies, and they always said, What's your American experience? Well, I had none. But then again, I didn't have any experience. I was nineteen. The son of a man who had worked for my father in Paris—a high school kid—helped me write a classified ad for the New York Times. I put two ads in the Times, and two letters came in response–both from the same person, Marion Saunders. She owned an agency that specialized in foreign writers—they had recently sold Albert Camus's The Stranger for $350 to Knopf.
In addition to getting coffee and bookkeeping, I was supposed to read French books. I thought that was amazing—I could get paid to read, and I could get free books. I mean, during the war, there were no books in France. There was no paper, there was very little being printed, and all of my books and the family's books had disappeared.
At the office in New York, I would see things that were interesting, and think, I may not be able to sell this, but I may as well read it. It was a way to build my library. Did I know I was an agent? Of course not. I really didn't know what that was.
One thing the war had taught me was a dislike for owning things. Because everything I liked as a child had disappeared—my stamp collection, my books. I mean, in those days, when you gave a book to a child, it was not an insult. If I didn't ask for a book for Christmas, I asked to have one of my favorite books bound. They came uncut, with paper covers. I would go to a place and select the end papers and the leather for the binding, and then I would have this beautiful object to take home. Well, all these things were gone.
INTERVIEWER
What did you read as a kid?
BORCHARDT
In the lycée at the time, the world more or less stopped at the end of the nineteenth century. I wasn't taught Proust or Gide. You didn't learn anything about foreign literature. If you wanted to read Tolstoy or Dostoyevsky—that's not what was being taught. But I was fond of translations—Ivanhoe, James Fenimore Cooper. I collected a whole series of "tales" books—Tales of the Aztecs, Tales of the Greeks, Tales of the Bible, and so on. In school, I was always first in récitation, memorizing scenes by Racine or Molière. I always got the main roles. I thought I might become an actor.  Read More