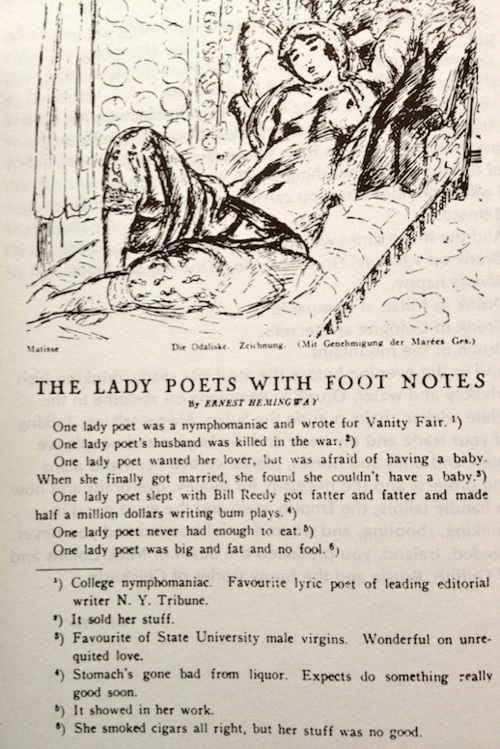 Thanks to Tongue Journal and the Poetry Foundation for bringing us this fantastic bit of annotation! In November 1924, Ernest Hemingway published "The Lady Poets with Foot Notes" in Der Querschnitt. It's a satirical poem full of lit-world in-jokes and allusions to female poets of the day, and Hemingway scholar Michael Reynolds has IDs them. The poetesses are:
1. Edna St. Vincent Millay
2. Aline Kilmer
3. Sara Teasdale
4. Zoe Akins
5. Lola Ridge
6. Amy Lowell
The Poetry Foundation has more to say about all of them!