February 4, 2013 | by Sadie Stein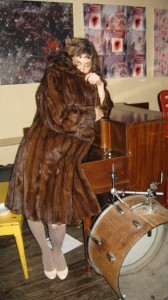 I had a briefcase at one point, but it was a kind of 1980s new wave briefcase. It was made of some kind of cardboard and it had metal hinges. It was kind of faux industrial looking, and I used to carry my books in it rather than a backpack. I didn't want to have normal student accoutrements.
We know the feeling. If you too had a visibly bookish phase, we want to see it: send in a picture of yourself at your most literary, and, in honor of youthful self-seriousness everywhere, you could win a Frank Clegg English Briefcase. Send your picture, along with a brief description of your influences of the time, to contests@theparisreview.org.
January 31, 2013 | by Drew Bratcher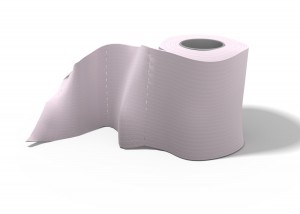 Before our fathers lost their jobs, before the kid at school collapsed on the practice field, before our grandmothers forgot our names, before the first big uprooting, the tug of bourbon, and the crises of faith, there was a shameless season along the cattail-flanked pikes of northeast Nashville, a season as tough to fathom now as it is mortifying to confess, when our biggest concern, at least on weekend nights late, was whose house to roll with toilet paper.
We were restive, brother. We were hemmed in by hills. There were no wars to fight. High-speed Internet had yet to invade the South. So under cover of catching a movie or playing pickup in the church gym, we pooled pocket money and raked the grocery clean of twelve- and twenty-four-packs of tissue. The cashier women could have tipped off the cops. There was no mistaking our intent for a collective case of irritable bowel syndrome. Still they shooed us through the sliding doors, perhaps wagering we might repay their clemency by passing over their cul-de-sacs.
We rolled Laura, the sweetest girl you ever met, and Tyler, the most likely in our class to find a cure for cancer. We rolled whole blocks of strangers. We rolled our next-door neighbors. We rolled Laura again. And in one ballsy feat not likely to be bested this millennium, we rolled our high school basketball coach, a Brobdingnagian who, when he got to shouting, sounded like Darth Vader passing a kidney stone in an echo chamber. Read More »