Posts Tagged 'World Trade Center'
February 13, 2012 | by Sarah Manguso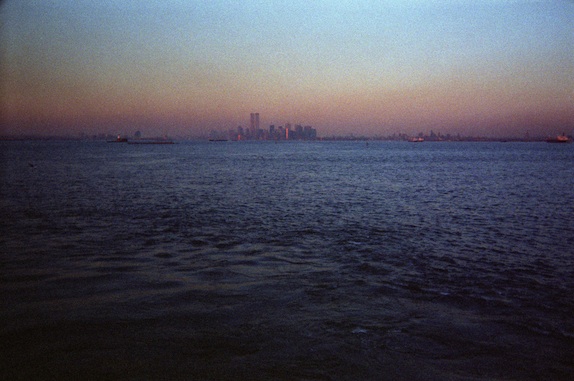 The Thursday edition of the Riverdale Press carried a story that began An unidentified white man was struck and instantly killed by a Metro-North train last night as it pulled into the Riverdale station on West 254th Street.
The train's engineer told the police that the man was alone and that he jumped. The police officers pulled the body from the track and found no identification. The train's 425 passengers were transferred to another train and delayed about twenty minutes.
***
When college was over, we all moved to New York. Harris's mother cosigned a lease for a loft apartment in Manhattan, on Chambers Street, and for the next decade, a lot of people we knew lived there for a week or a month or a few years.
The third-floor loft, a photographer's former studio, was fourteen hundred square feet and had a small bathroom with a door, a tiled area with a refrigerator and a stove, and a smaller area in the opposite corner, about four by six feet, raised eight inches with some plywood.
I bought some cheap red velvet and hand-sewed a curtain to surround those twenty-four square feet and mounted a bar on the two open edges. I hung my clothing on wire hangers begged from the dry cleaner around the corner, borrowed a narrow futon and a plastic crate from Harris, and lived there for two and a half months.
My ten-foot-high window looked south onto the World Trade Center. It was so close I didn't need to think about it. When I woke up, it was there, filling the window with its mirrors.
My roommates paid more rent than I did and lived in office cubicles separated by drywall. It was more than a year before anyone figured out how to put up a ceiling. As we fell asleep at night, we spoke to each other in the dark like brothers and sisters. Sometimes someone played music in his cubicle so we all could hear it.
After a while we instituted a rule against that, trying to force the illusion of privacy. Read More »
September 9, 2011 | by Thomas Beller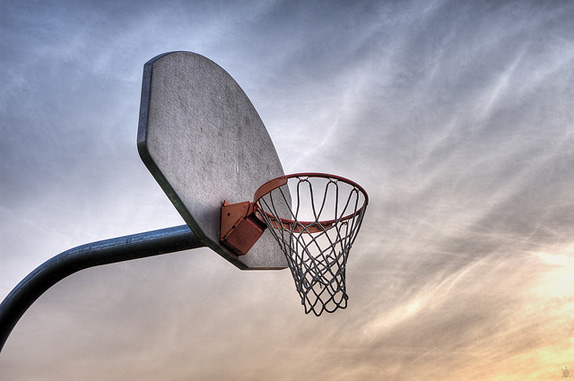 I turned down the driveway, which descended slightly from the road, the house barely visible through the pines. The feeling was of entering a secret world. I arrived in front of an open-air garage, filled with vintage Corvettes and Maseratis. Just beyond it, across a stretch of lawn, was a basketball court.
It was a sunny August morning in East Hampton. I had come to play in a memorial game for a man who had died in the twin towers. The man who had built this house.
I was a friend of a friend, recruited to help fill out the roster. Since the guy's last name started with G, and since my childhood friend Jimmy Gartenberg was killed on that same day, in that same place, I gave a private nod to Jimmy.
The basketball court was a fantasy: glass backboards, three point lines, beautiful landscaping. A TV crew would be filming, I had been told. The widow had written a book. I would be both participant and prop. Read More »