May 15, 2014 | by Dan Piepenbring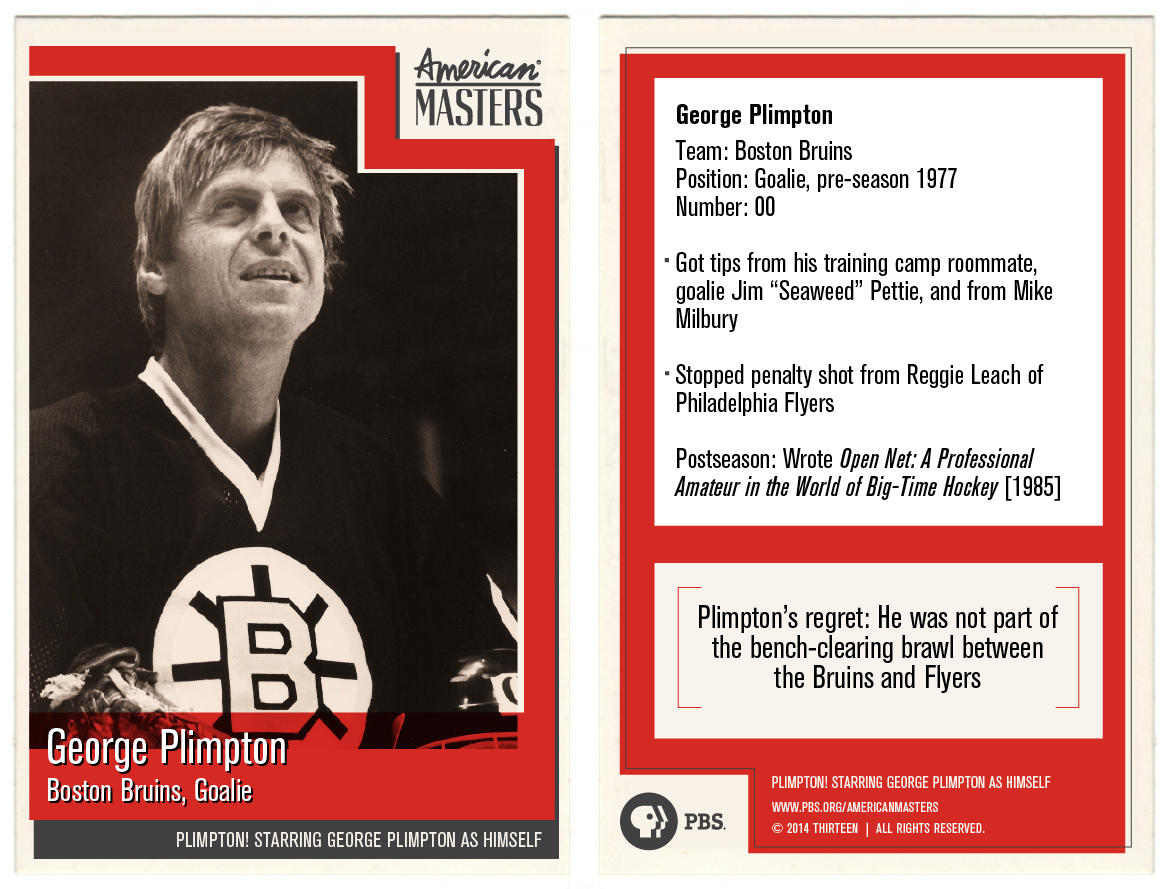 Tomorrow night at nine, Plimpton! Starring George Plimpton as Himself premieres on PBS as part of their American Masters series. The documentary tells of our late founder's many exploits—fireworks commissioner, Oldsmobile Vista Cruiser pitchman, libretto writer—and features new interviews with, among others, his family, Robert Kennedy Jr., Hugh Hefner, Gay Talese, Graydon Carter, and his colleagues here at The Paris Review. American Masters has also put together a history of Plimpton's work with the magazine.
But if you're a true, incorrigible Plimptomaniac—and who among us is not?—PBS has two gifts for you. The first: an extended preview of the film, streaming live tonight at seven. The second: a series of George Plimpton trading cards. Collect 'em all!
These cards capture the Plimp in his various guises and pay tribute to his storied career. They have fun Plimp facts, pithy Plimp quotes, and rare Plimp pix—they're Topps! (Bubblegum not included.) Here's our man as a boxer; here, as a pitcher; here a goalie, a trapeze artist, and a friend to the Kennedys. You can print these out and trade them with your friends, unless they've also printed them out, in which case you'll all have a full set already. But there's nothing wrong with that. Read More »