May 29, 2014 | by Benjamin Breen
John Dee and the occult in California.
Working summers at a Northern California health food co-op brings you into a constellation of eccentrics. The one that stands out in my memory, at a remove of more than a decade, is the old man who dressed as a wizard. His was not some flimsy Halloween affectation—it was a lifestyle, with accessories to match: thick robes of purple velvet stitched with golden stars, a silvery beard, and a hefty wand topped with a crescent moon. In our sole interaction that summer, he entered the co-op around closing and cornered me as I struggled to replace a roll of receipt paper. Peering out from under his pointed hat, he hit me with an intense stare and asked, "You ever done DMT, kid?"
Dimethyltryptamine, you might recall, is a highly potent, short-acting psychedelic alkaloid. It's the stuff in the bitter Amazonian brew known as ayahuasca, and it's the reason people lick the backs of Mexican toads to get high. The question surprised me at the time, but it shouldn't have. Wizards have been asking questions like this for about four hundred years now.
Merlin has long occupied point position in pop culture as our archetypal sorcerer. But John Dee of England, born in 1527, the astrologer to Queen Elizabeth and advisor to Sir Walter Raleigh, was the true founder of the wizardly iconography and mythos. A skilled mathematician, geographer, and inventor, Dee also delved into grimoires, kabbalah, alchemy, and Biblical prophecy. He believed he'd been chosen by God to receive a new divine revelation—angels were sending him a new set of Biblical texts from heaven. And he had a sidekick: Dee believed the ultimate conduit was not himself but his servant, a mysterious ex-con named Edward Kelley, who spoke with the angels through a glass orb that the two called a "shew-stone," or crystal ball. Read More »
December 6, 2013 | by Sadie Stein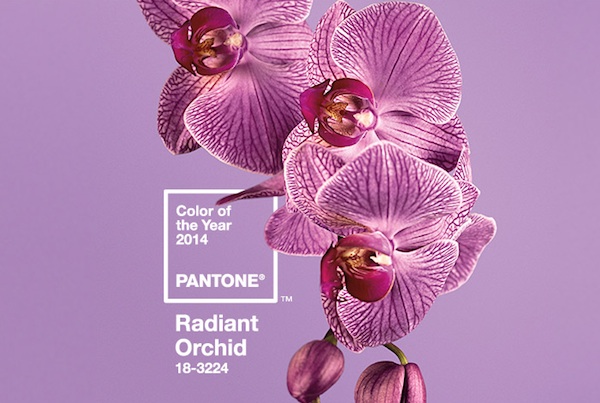 My colleagues here at The Paris Review all know that I harbor an irrational aversion to any shade of purple, which reminds me of Lisa Frank stickers, aging hippies, and wizards. (All very well in their own ways, I suppose.) So it is with some reluctance that I report Pantone's Color of the Year 2014: Radiant Orchid. Quoth the color-choosing powers,
Radiant Orchid blooms with confidence and magical warmth that intrigues the eye and sparks the imagination. It is an expressive, creative and embracing purple—one that draws you in with its beguiling charm. A captivating harmony of fuchsia, purple and pink undertones, Radiant Orchid emanates great joy, love and health.
And wizards. They forgot wizards.