March 27, 2012 | by Lorin Stein
Faithful readers, we have good news and bad news.
The bad news is that our senior editor, Deirdre Foley-Mendelssohn, is ditching us for Harper's magazine. It is a grievous blow. During Deirdre's tenure as editor of the Daily, our readership has doubled and so has the amount we publish. Truly we have grown by leaps and bounds. At Harper's, Deirdre will oversee the book section—one of the best in the country—so our loss is America's gain. That, anyway, is our line, and we're sticking to it.
The good news is that our deputy editor, Sadie Stein, has bravely agreed to step into Deirdre's seven-league boots. You already know Sadie from her groundbreaking reports on wine cake and exotic meats and "the old 'do I give my crush a sexually explicit book' conundrum," not to mention her weekly roundup, On the Shelf. We trust that you will welcome her in her new capacity—effective April 1—and join us in wishing her luck!
November 8, 2011 | by Sadie Stein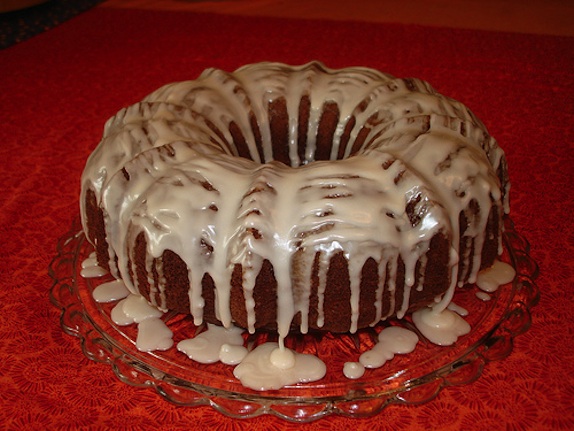 Lately, I've been thinking about wine cake. In the last few years there have been several "lost recipes" cookbooks—one, I believe, from the doubtless clinical and spotless kitchens of Cook's Illustrated, another by the great Marion Cunningham. Both are good, and both are made up largely of heirloom recipes passed down through the generations.
The way people learn to cook today—or don't—is a subject worthy of some study, because it's changing before our eyes. Back in the day, people learned to cook from their mothers, or maybe from a domestic science course. It was a matter of survival, or at least good household management, and was regarded as a necessary part of adult female competence.
There was also the question of continuity: consciously or not, recipes were a living link with the past—not merely of sentimental value, but time-tested before we had four forks to tell us whether to make something.