Posts Tagged 'William Saroyan'
June 27, 2013 | by Rutu Modan
Sunday
I have no idea how this happened, but apparently I've agreed to give a talk to the entire pre-K and first grade at a local school. A total of seven classes.
While I do, in fact, also illustrate children books, it's really due to my interest in books and less to my interest in children. It's not that I don't like children—I'm quite fond of mine—but speaking to children is a bit scary. They don't know they're supposed to hide it if they're bored.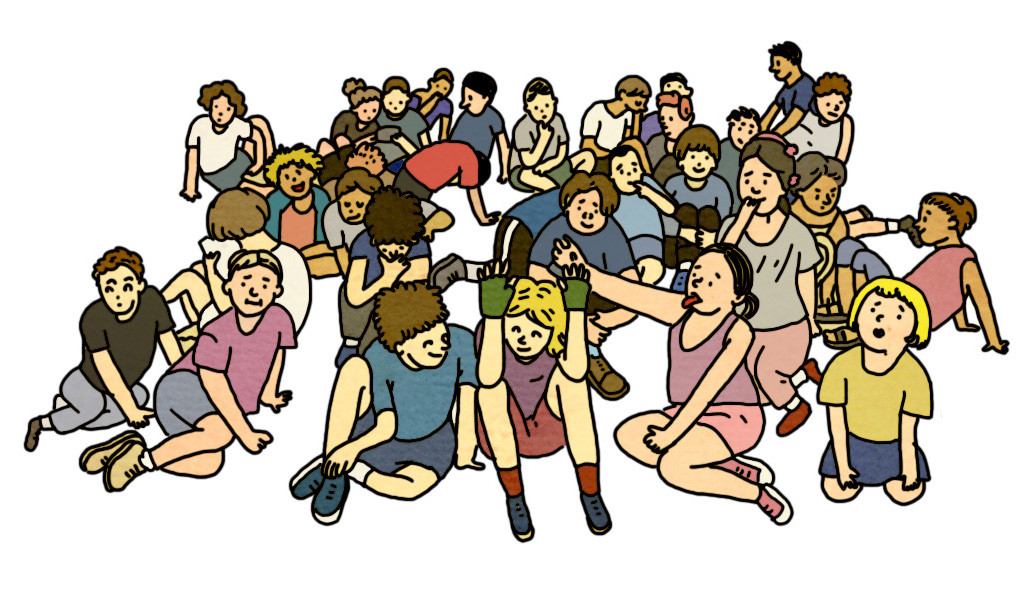 I show the kids books I've illustrated, share my work methods, and even throw in a professional secret: I can't draw horses' feet. During the Q&A, a curly-haired girl persistently raises her hand and when I call on her she says, "My mother looks much younger than you." But all in all, I realize that between these kids and my students at the art academy there is no big difference in understanding. Read More »
October 19, 2011 | by José Manuel Prieto
In the spring of 2007, I was invited to a dinner organized by The Paris Review in honor of Norman Mailer. The novelist had just published what would be his last novel, The Castle in the Forest, and would have a conversation with E. L. Doctorow. That evening, when Mailer entered the room, with his very distinctive mien—that of a rather solid and stout man who, because of his age, used two canes—I was deeply moved. I told him—what else do you say in those circumstances?—how much I admired his books and that I started reading them when I was very young, many years ago.
A few days later I told a friend about this experience. "But, how?" he acted surprised, "Did you read Norman Mailer in Cuba?" And added, "Wasn't he supposed to be one of the banned North American authors on the island?"
My friend had imagined, perhaps for a good reason, that you couldn't find American literature in Cuba, that it was banned because both countries were at more or less declared war, an openly proclaimed enmity. I patiently explained to him that nothing like this ever happened. Mailer's books and those of many other North American authors were not censured in Cuba; in fact, they were widely sold. You could find them in every library; they could be read by everyone. Read More »