August 9, 2012 | by Jacques Testard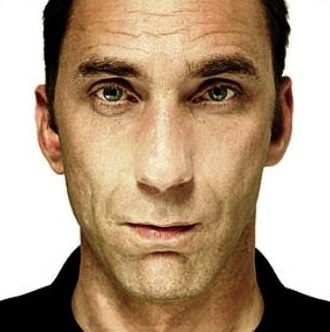 Last August, I interviewed Will Self—whose latest novel Umbrella has just been long-listed for the prestigious Man Booker Prize—in his London home. I had been given two weeks to prepare and I was quite terrified. My terror was warranted; I had spent the last ten days immersed in his hallucinatory fictional worlds, composed of seven novels, three novellas, and countless short stories. Through these parallel and often overlapping fictions, Self has constructed a relentless critique of our institutional failings, hypocritical cultural mores, and political inadequacies. My fears, notwithstanding being intellectually dwarfed, were largely to do with the sheer madness of many of his writings. Here was the writer who, over the years, had invented:
1. A man who wakes up with a vagina behind his left knee and has an affair with his (male) GP (Bull: A Farce);
2. A parallel Earth populated by nymphomaniacal and exhibitionist apes seen through the eyes of its most prominent experimental psychiatrists (Great Apes);
3. The afterlife taking place in the purgatorial London district of "Dulston," a suburb populated uniquely by senseless, chain-smoking dead people, haunted by their aborted fetuses and old neuroses, and living out the rest of infinity in dire office jobs (How the Dead Live);
4. A postapocalyptic London governed by a religion based on a cab driver named Dave's insane writings to his estranged son in the 2000s (The Book of Dave).
And then there was the public figure—an acerbic satirist of towering intellect, a giant man of letters with a rhetorical bite strong enough to tear a lesser being apart. By the time I rang on the doorbell, Will Self had, to my mind, transmogrified into The Fat Controller—the Mephistophelian antihero in his My Idea of Fun—ready to shred me from limb to limb for my idiotic questions and inadequate readings.
June 22, 2011 | by Jonathan Gharraie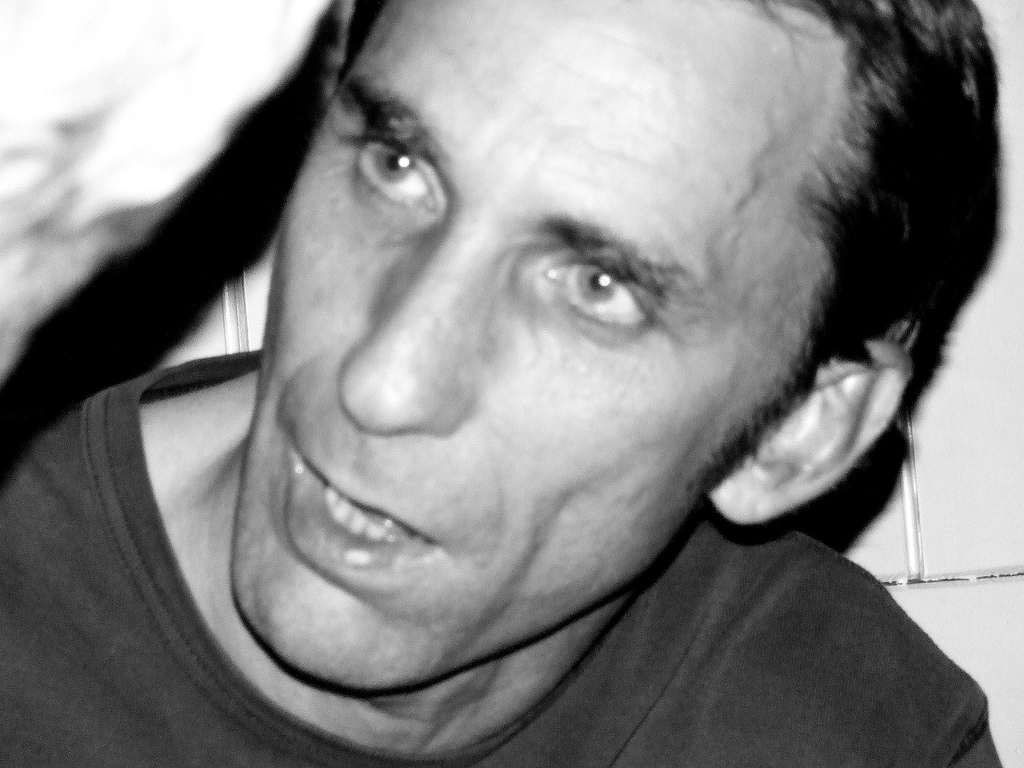 Image via
Ever since the publication of his first collection of stories, The Quantity Theory of Insanity, twenty years ago, Will Self has blazed an entertainingly wayward trail across the British literary scene by satirizing cultural mores, institutional prolixity, and political hypocrisy alike. His novels, How the Dead Live and The Book of Dave, ingeniously remapped London from the respective viewpoints of the deceased and a postapocalyptic puritanical cult. In his latest book of nonfiction, Walking to Hollywood, Self takes us on three ambitious walks, including a traversal of the fast-eroding East Yorkshire coast and an "airport walk" from his home in Stockwell, South London, to Hollywood, all the while trailing his and our sense of reality a long way behind. I met Will at his home on an overcast spring afternoon. He proved a generous host and entertaining company. Before we could start, I had to suppress my lifelong phobia of dogs and win over Maglorian, the tiny hero of this splendid vignette, who remained sweetly indifferent to my anxiety while listening in on our chat.
Why did you start these walking tours?
I think it was to do with stuff in my own life—with not drinking and consciously wanting to exercise more. My father was an academic who specialized in urban and regional development, so I grew up with somebody who talked about cities. Back in 1999, I was writing a column for the British Airways flight magazine and conceived of this incredibly environmentally incorrect idea that I would fly somewhere in Britain every morning from Heathrow, or one of the London airports, then take a long country walk, then fly back in the same day, and write about that. In the last one, even with my malformed environmental consciousness, I began thinking, "This is wrong, it's not right on all sorts of levels!" So instead, I decided to walk to Heathrow. It occurred to me when I set out to do it that this was an adventure—it really was terra incognita, probably nobody had done it since the pre-industrial era. There was something profoundly strange about this. After that, it occurred to me that I didn't know anybody who had walked from Central London to the countryside, and I began to conceive of these ex-urban walks as a way of curing myself of the sense of dislocation that had come over me in my adult life. I'd ended up not knowing where I was in a very profound sense.