Posts Tagged 'White Horse Tavern'
October 27, 2014 | by Sadie Stein
One imagines that lots of Dylan Thomas devotees are marking his centenary by making a pilgrimage to the White Horse Tavern, where the dissolute poet famously downed those last fatal eighteen whiskeys. For their sake, we hope the White Horse is not thronged with frat boys, although I guess they have as much right to pay their respects as anyone. More, maybe. 
Naturally, any Thomas-themed New York walking tour—and there are several, guided and otherwise—includes the White Horse, the sites of his other watering holes, and perhaps St. Vincent's hospital, where he died. Personally, I prefer to focus on a happier landmark from Thomas's New York days: the Little Shrimp. This restaurant—a favorite of the poet's when he was in residence at the Hotel Chelsea—is where, in 1952, the young, audacious Barbara Cohen and Marianne Rooney approached Thomas about making recordings for their new line of spoken-word records. The result was Caedmon Records—the source of many of Thomas's iconic recordings—and the classic record A Child's Christmas in Wales.  Read More »
September 30, 2011 | by Lorin Stein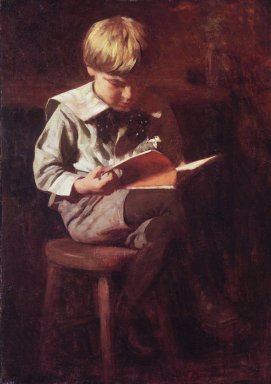 I know that I am not alone in sometimes craving nothing more than a nice, long browse through the self-help section of the bookstore. But I know that I'm alone in admitting it to The Paris Review! My question is, do you know of any authors writing in the self-help genre who have elevated the form and who you would qualify as literary?
Appreciatively,
Stan Hope
Let your self-help freak flag fly! I've already had occasion to recommend Love and Limerence, by the late Dorothy Tennov. It's a book about what to do if you find yourself in love. This is my favorite self-help book, and I think about it often. An informal poll of The Paris Review office reveals that everyone has been telling us to read The Artist's Way ("you can skip the spiritual parts") but that none of us has read it.
I used to frequent Chumley's and the Cedar Tavern. (I even went to the Algonquin once, thinking that it would be a glamorous throwback, but it turned out to be a tourist trap.) Lately even the White Horse Tavern is overrun with investment bankers. It's awful. What is the ideal place to spend a few hours drinking—and still feel a hint of New York's rich literary past—this fall?
It may be a little low on mystique, but if you're in the Village and want to drink in the company of writers, you can't go wrong with Cafe Loup. It's crawling with them—and there's always plenty of extra martini in the shaker. If you're hungry, order the fries. In Boerum Hill, writers—those who can still make the rent—tend to congregate at the Brooklyn Inn (a bar that features in Jonathan Lethem's Motherless Brooklyn). I've never been to Scratcher, in the East Village, except when some writer was having a party there—but I'm told it's hard to tell the difference. If you're headed uptown, there is always the Carlyle, a perennial tourist trap that happens also to have a wonderful bar, one celebrated in several poems by Frederick Seidel, including "For Holly Anderson." Read More »