Posts Tagged 'Wendy McClure'
April 25, 2012 | by Sadie Stein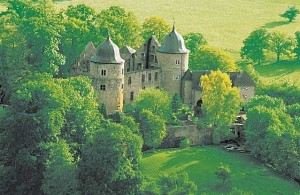 Literary tourism is as old as time (or at least as old as the Lake District), but, due to a combination of new technology and easy travel, we seem to be living in its Golden Age. Last year, Wendy McClure reported from the Little House pilgrim trail, and Oxford, Mississippi, has drawn fans of Southern Gothic since Faulkner's 1950 Nobel. On this site, you'll recall Margaret Eby's paeon to Eudora Welty's Jackson garden. If you want to reenact The Canterbury Tales, well, you can.  In recent years, readers have flocked to the Pacific Northwest to get a taste of Twilight; lovers of The Help have tried to get a taste of the 1960s in Greenwood, MS; and now, you can even experience the survivalist thrill of The Hunger Games in North Carolina.
Over the weekend, the FT reported live from Germany's "Fairy Tale Road," on which one can walk in the steps of Pied Pipers (Hamlin), the Musicians of Bremen, and the sites where Grimm scholars believe Sleeping Beauty might have actually pricked her finger and Rapunzel let down her hair. (More easily verifiable are locales that figured in the brothers' lives.) Of course, in real life, all is not fairy-tale perfect. Explains Günther Koseck, the German noble who inhabits Dornröschenschloss ("Sleeping Beauty's castle") during the castle's weekly Sleeping Beauty reenactments, his enchanted princesses "have to always be young and beautiful, and that means they have to be replaced occasionally."
August 10, 2011 | by Rachael Maddux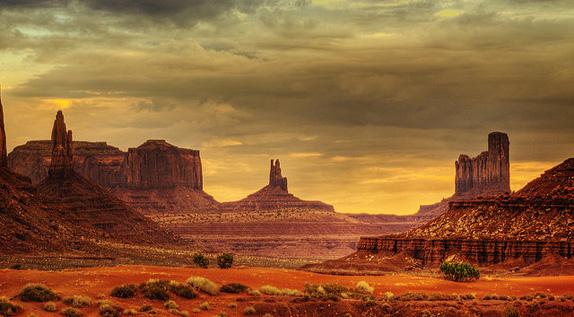 In early February 1996, an ice storm smothered my hometown with a blanket of deadly frost several inches thick. It was magnificent, sleek, and treacherous, the perfect surface for my eleven-year-old self to hurtle headlong on my mom's Flexible Flyer, going briefly airborne before I hit the frozen pavement, my sled coming to rest squarely on my right hand. I spent the rest of that week inside my parents' house, my right hand wrapped in ice and Ace bandages, and my left fumbling through a paperback copy of one of Laura Ingalls Wilder's Little House books. I'd received the whole box set that Christmas and had promptly set about devouring them.
Despite my unhappy convalescence, I felt as if the ice storm was a gift of sorts, bestowed upon me from the great literary beyond by Laura herself. It was a chilly glimpse into her life, otherwise so remote from my own. When my dad went out to clear the driveway, he was Pa trekking out to the barn in a blizzard; when the power went out, briefly, and my mother boiled water for hot chocolate over the fireplace in our living room, she was Ma making chicory. When I rode in the back seat of our Plymouth Grand Voyager as it crept across icy, rutted surface roads en route to the emergency room, where my hand was deemed unbroken, my family was the Wilders crossing the frozen expanse of Lake Pepin on the way out to Indian Territory.
The writer and editor Wendy McClure also adored the Little House series as a child. After her mother died a few years ago, she fell back into them—fell so hard that her life became consumed, for a time, with churning butter and reading biographies and ferreting out the historical reality from the deeply beloved, quasifictional world of the stories. From it all, McClure wrote her own book, The Wilder Life, which came out last April and which I read in greedy bursts on my train trips to and from work. It was early spring in the South, the underground platforms already sagging with humidity. But daily my arms prickled with goose bumps as McClure rifled through the books' most intense pleasures, the food and the cozy houses and the unceasing restlessness that pulls the Ingalls family ever westward. Read More »