Posts Tagged 'Wellington'
January 31, 2013 | by Evan James

Read part 1 here and part 2 here.
I had only just started stepping to and fro under the shifting blush of light-emitting diodes, and with only the most pitiable amount of rhythm or flair, when a strawberry blond officer of the Wellington Police crossed the dance floor, tapped my shoulder, and asked me to come outside. My first thought was that, at last, I was getting hit on by someone who had their own car. Then I prayed, "Please, please be arresting me for writing about my impressions of the South Island."
Since arriving, I had not suffered so much as one evil eye in the world's southernmost capital city (the closest being when I somewhat brusquely thrust a five-dollar note, the front of which shows the grinning profile of explorer Sir Edmund Hillary, at a middle-aged Chinese fruiterer at the Vivian Street open-air green market; she glared at me and my bag of ripe apricots). A peachy, pacific place. What could I have done to attract this sun-damaged arm of the law, aside from describing the kea parrot as a "bastard"? Being a bastard myself, I have nothing but affection for the kea. Had my two-step been so criminal?
"Slow night?" I said.
He asked how much I had been drinking. I managed a modest guess, adding, as he copied the details of my driver's license onto a clipboard, that I worked for the university.
"And how long have you been here?" The officer pointed his pen at the indefatigably thumping club.
"About two minutes."
He sighed, embarrassed by his task (a random check, I would later learn), and wrote my two minutes down on his official paperwork. "All right. You wanna head back in?" Read More »
January 9, 2013 | by Evan James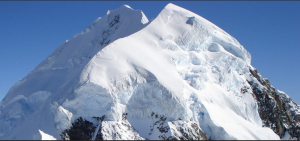 Read part 1 here.
On the table, next to an incomplete, five-hundred-piece jigsaw puzzle meant to show a pair of docile horses, a magazine calls my name. It calls to me with bold yellow proclamations in sans serif ("MY MAGIC WEDDING!" "THE FROCKS THAT ROCKED AND SHOCKED"), photo-framing pink boxes, and a rogues gallery of fame-brushed faces. This is the rope bridge, heavy with gossip, across which your sunburnt correspondent has teetered for the last two weeks—over howling, hungry rivers with names like Little Devil and Charming, further and further into a land where the bone marrow of J. R. R. Tolkien is used to fashion everything from high-grossing puberty allegories in 3-D to cheeky airline safety videos. This is Woman's Day, New Zealand's number one weekly magazine. The date is December 31, 2012, and, according to the mag's house astrologer, manic Mars is moving smack-dab into my center stage.