January 5, 2012 | by Sophie Pinkham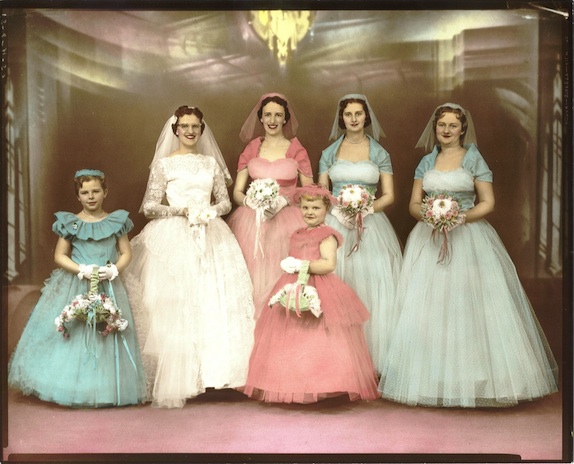 As Kim Kardashian recently reminded us, marriage is no longer the inevitable result of a wedding; the ritual is easily divorced from the institution. This is a source of some comfort to the single person approaching thirty, bombarded by engagement announcements and Facebooked wedding photo albums. Just a few more years of this, you tell yourself, and people will start getting divorced.
So this fall I was tickled to receive an invitation to a fake wedding in New Orleans. With all the phoniness announced up front, there was no need for jealousy (I'll die alone!),  anxiety (She's making a terrible mistake!), or expensive gifts (But I can't even afford health insurance!). Read More »
December 26, 2011 | by Sadie Stein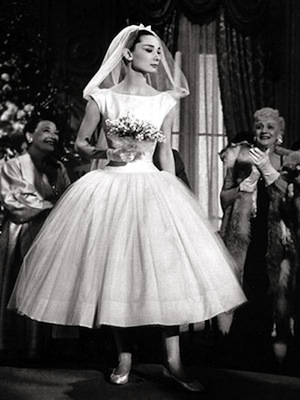 We're out this week, but we're re-posting some of our favorite pieces from 2011 while we're away. We hope you enjoy—and have a happy New Year!
Over the weekend, in preparation for Hurricane Irene, I moved clothes out of the back-room closet in our Brooklyn apartment, which in heavy rain has been known to leak. I moved coats and a few vintage pieces I never wear but which seem too peculiar to throw away. And I moved the large silver garment bag I've carried with me to six apartments in as many years.
You see, when I was twenty-four, I had a wedding dress made. It was—and remains—a beautiful dress, the sort of garment for which "confection" is actually an apt description: sheer Swiss dot overlaying pale pink, a voluminous crinoline, a tea-length skirt. The effect was a bit Funny Face, but not so bridal that I wouldn't, as I told everyone at the time, be able to wear it again. Where I would have occasion to wear such a dress again was an open question. But when I was married, surely, this question would resolve itself like so many others.
From the get-go, I knew I wanted Mary to make the dress. I'd been pressing my nose against the glass of her Lower East Side shop for the better part of a decade and relished having an excuse to walk through the door into the tent-striped interior, which smelled strongly of Votivo's Red Currant candle.
Mary was a strong-minded and somewhat intimidating figure whom I quickly grew to revere. Tall and imposing, she was generally black-clad, sporting a feathery twist of hair, red lipstick, and a pair of severely stylized glasses. She said I was the easiest bride she'd ever dealt with; I think I may have just been so young that I was easy to push around. That, and I didn't have an interfering mother. My mom, who came with me to only a couple of the numerous fittings, was out of her element in the fragrant, feminine space and deferred instinctively to the designer. I didn't want to prolong the process. I was uncomfortable with someone lavishing so much of her time on something for my express use. Read More »