Posts Tagged 'watercolor'
April 10, 2012 | by Yevgeniya Traps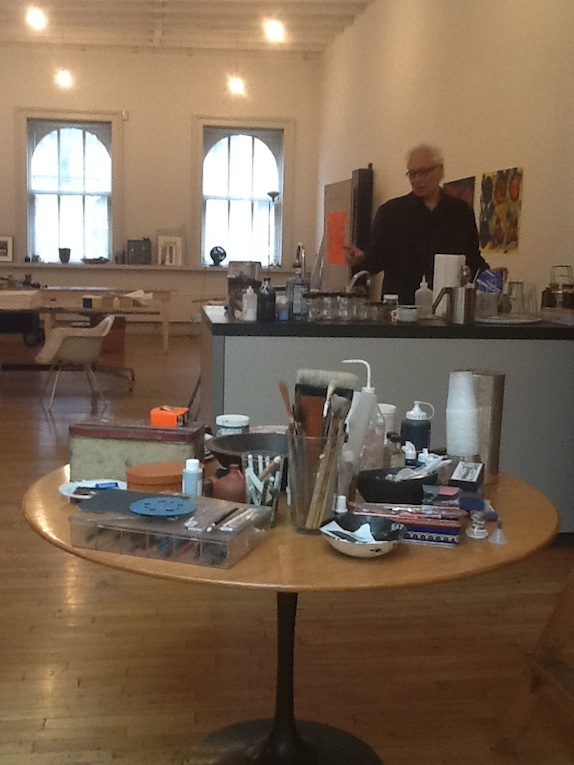 Terry Winters works on the fifth floor of a Tribeca walk-up. It is a steep climb, but the space is serene and open, decorated with a few large Nigerian ceramics, a framed Weegee photograph, and of course Winters's own drawings and watercolors (he does his oil painting in a studio in the country). It is also remarkably free of clutter for an artist who describes himself as an "image junky." Winters spends a lot of time here—"I try to show up for the job," he remarks when I ask him about his daily practice—though he does not have much by way of routine, allowing the needs of the project to shape his day.
This year marks the thirtieth anniversary of Winters's first solo show at the Sonnabend Gallery. Now represented by Matthew Marks, Winters's work continues to be informed by the ideas that animated his very first exhibition. One constant—besides his New York studio, where he has worked from the very start of his career—has been his use of found images, which he faithfully collects and assembles into collages that serve as miniature laboratories for future paintings. But the collages, with their layers and juxtapositions, their invocation of modern technology (several feature visible URLs, linking to universities and laboratories) and natural forms, are also lovely in their own right. Read More »
June 4, 2010 | by Thessaly La Force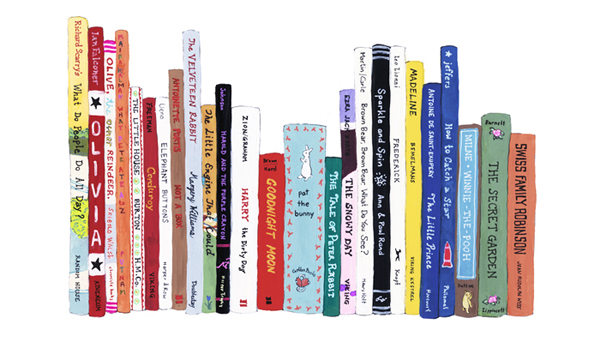 What is on an ideal bookshelf?
The books that made people who they are, that changed their lives.
How long have you been painting bookshelves?
Three years.
Do you ever spot repeats?
There's a cookbook called The Silver Spoon—I've painted that silver spoon so many times! A Confederacy of Dunces, Catcher in the Rye, The Little Prince, the Lord of the Rings trilogy, The Unbearable Lightness of Being, A Wrinkle in Time, Bird by Bird.
Do you ever find new reading while on the job?
Totally. I just bought I Married Adventure by Osa Johnson. A friend had an early edition on his bookshelf, and it had this really cool black-and-white tiger-striped spine. I looked it up, and Johnson sounded fascinating. I don't know if I would have picked it up if the spine hadn't had the stripes!
Jane Mount is an artist and entrepreneur. An exhibit of her Ideal Bookshelf project is on display at the Curiosity Shoppe in San Francisco until June 13.